Righting the wrongs: Biden sets 100 days of promises
A historic event took place Jan. 20 at roughly 10:56 a.m. when the 46th president of the United States, Joe Biden, was sworn into office. Citizens of all different backgrounds came together, voted for, and eventually elected Biden. Without Black Lives Matter (BLM) activists, women, LGBTQ+ community and Generation Z, Biden would have never been back to his 2009-2017 stomping grounds, the White House. Even though Biden has already accomplished a lot in his week in office, his dues are not all paid. A few policies will not change America, but for now, it is a step in the right direction.
 During the presidency of Donald Trump, minority groups faced hate, lost their rights, and were scared to walk on the streets alone. What they felt could be closely compared to the seventh season of American Horror Story, "Cult". The season focused on the aftermath of the 2016 election after Trump won, making him the 45th president of the United States. In both the show and in real time hate crimes and nationalism were on the rise. The show also captured the feeling of divisiveness in America, something that Biden has sworn to fix.
Although reuniting the nation is at the top of Biden's priority list, the president has a list of other promises that topples the rest. Biden's campaign was targeted to improve the lives of minorities, promising equality and justice for all. Surprisingly, a politician kept their word.
According to newsweek.com, Biden condemned white supremacy groups in his inaugural speech, making him the first president to do so. In Biden's 100 day plan, he explicitly addressed the disadvantages people of color (POC) have faced during the pandemic. Biden gave credit to the BLM movement for shining light on the disadvantages POC face today. To combat and improve the current situations which POC face, the next stimulus plan was created to benefit minority-owned businesses and help expand community health centers.
"
A cry for racial justice some 400 years in the making moves us. A cry that can't be any more desperate or any more clear. And now a rise of political extremism, white supremacy, domestic terrorism that we must confront and we will defeat.
— Joe Biden in his inaugural speech
BLM is not the only group Biden is making reparations to after Trump's administration, LGBTQ+ members are also on his list. Jan. 25 Biden officially repealed the 2020 Department of Defense Instruction 1300.28, Military Service by Transgender Persons and Persons with Gender Dysphoria, which made it impossible for transgender individuals to serve in the military, and he did not stop there. Biden signed an executive order Jan. 20  to prevent discrimination on the basis of gender identity and sexual orientation. Many news sources including the Washington Post have referred to him as the most pro-equality president in our nation's history. 
Progressive policies are just one of the many ways Biden's presidency is making history. Biden's running mate and now Vice President, Kamala Harris, is the first female vice president as well as the first black and Asian-American vice president. With Harris in office, I am hopeful more policies will be passed that will benefit, rather than scrutinize and target, women. This would be a drastic change compared to the Trump presidency where phrases degrading women were thrown around and referred to as "locker room" talk. 
Within a few short days, Biden has made truthful his promises. With 92 days left of his 100 days plan, I have an inkling the United States will finally attain a taste of justice and equality.
About the Contributor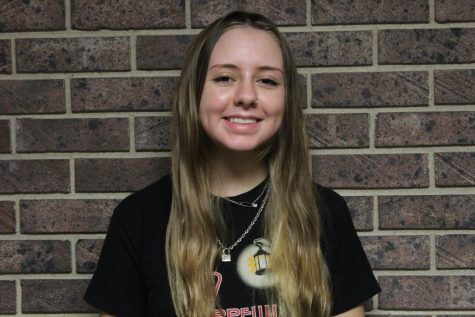 Emily LaPlant, Managing Editor
Senior Emily LaPlant has been on staff for three years and is one of the managing editors for 2020-2021. When LaPlant is not in the newspaper lab she can...