New song touches emotions among students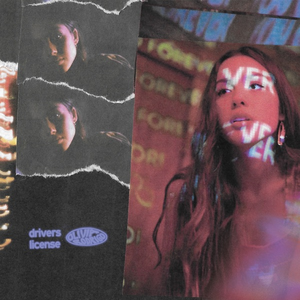 It is 10 p.m. on a Saturday night as a group of teenage girls drive around town screaming their hearts out to the newest top of the charts breakup song. 
Jan. 8, 2020, singer and Disney Channel actress Olivia Rodrigo released the song "Drivers License." People have come to believe Rodrigo wrote this song about her ex-boyfriend Joshua Bassett and how their relationship ended, but Rodrigo has not said if that is true yet or not. The belief of that situation has raised many emotions among teenagers.
"I feel kind of angry about what she is talking about. Like, are you kidding me, why would he do that to her?" junior Porsha Zweifel said.
Originally, Rodrigo wrote the song just to get her feelings out and was not going to release it, she only intended to post a small clip of the song on TikTok. A few days after the video went viral, her producer convinced her to release the whole song. The song has impacted so many people's emotions in different ways.
"I get mixed emotions when hearing this song, it mostly makes me feel anxious, but I am not really sure why that is. It makes me think of my past a lot," sophomore Sophia Rightnar said.
In the song, Rodrigo goes on to talk about how Bassett has moved on to another Disney actress, Sabrina Carpenter. The lyrics state how Carpenter is so much older than Rodrigo, and includes everything she is insecure about.
"I have been in a similar situation, not exactly the same but in a way that I liked a guy, and he liked this other girl that was clearly prettier than me. That's why I get so emotional listening to it because that feeling will always be in my mind," Zweifel said.
When a new slow sad song comes out, girls tend to enjoy screaming to it in the car. Some different reasons go along with why they enjoy this.
"It is definitely the type of song you can scream to, it is slow at first then it gets quick, and the lyrics are very catchy," Rightnar said.
Others enjoy screaming the song in the car because it is just the perfect place.
"It is just the right vocal area where you can scream, and it is like all other noise is blocked out," Zweifel said.
The song has created a new TikTok trend where people create remixes of the song from different points of view to be funny. Some have included the driving instructor, the ex-boyfriend's neighbor, and others have even made Spongebob remixes. Other TikTokers have been creating conspiracy theories about the relationship. 
"I have not seen as many POVs, but I have seen all the conspiracy theories, and I get so invested in them because of how angry I am and now I hate Sabrina," Zweifel said.
Although the girls are obsessed with the song, the boys of this generation are not as excited about it. Not everyone has heard the song yet, but the ones who have heard it all have a strong opinion on it and why they do not like it.
"I don't like slow breakup songs like that. That is just not what I listen to. I feel like those are meant more for the girls," junior Bryce Jackson said.
Other boys have not even heard the song so they do not understand why everyone is so excited about it. 
"I did not know this song existed therefore it is stupid. I have not heard it once, and I do not intend to. It sounds dumb anyway," senior Hayden Vittitow said.
As most of the boys have strong reasons why they do not like the song, a few boys actually enjoy the song.
"This song is a straight banger. I have listened to it like four times, and I do not even have an ex. I am not even sad; it is just a good song," junior Jake Williams said.
The song is the number one song in the world right now and has impacted many people. It gives everyone different emotions and has touched many hearts around the world.
"I think it affects everyone in a different way, but guys make jokes. Girls actually listen to the lyrics and go deeper into the meaning of the song," Rightnar said.
About the Contributor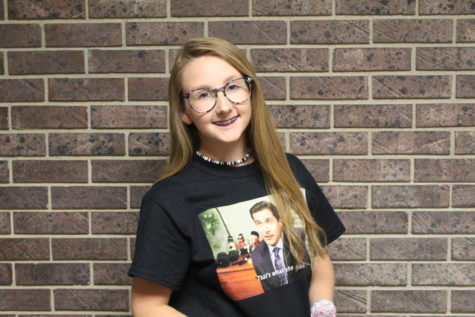 Maddie Smart, Co-Editor
Senior Maddie Smart is a third year reporter for the Oriole, and this is her first year as a Co-Editor. Outside of the newspaper room, Smart is involved...