New cereal bar overrated
The new cereal bar has teenagers on Snapchat excited; the trendy aesthetic makes for good stories on Snapchat. Walking into Papa's General Store located inside Clifton Square in Wichita. I was welcomed with a warm hello and smile. The cafe was not at all what I expected it to be with how hyped up the new cereal bar was, I expected a large room with multiple tables and dim lights. Instead, it was a little 'shack' with about five small tables, an ice cream bar, and a little room for the cereal. I was really excited about this cereal bar, but it was overrated. 
When looking at the menu, you see the four steps to either build your own milkshake or a take out cereal box. To make the process quicker you can choose to pick one of the stores' creations. Papa's General Store offers a 16 ounce or a 20 ounce for milkshakes and either a kiddie, regular, or jumbo bowl for the take out bowl. The next step is to pick the type of milk to go with the cereal or the type of ice cream to add in the milkshake; four different types of milk and multiple types of ice cream are offered. In step four, one of the choices is adding in mix-ins such as Oreos, cookie dough or thin mint cookies; picking the type of cereal you want is included in step four as well. The store offers over 30 different types of cereals to choose from including some of my favorites: Honey-Comb, Apple Jacks and Fruity Pebbles. 
I decided to have a milkshake, but I was concerned about building my own and not liking the outcome. I ended up choosing to get The Simmons, which is a choice that the store offers. The Simmons milkshake consisted of Cap'N Crunch, Fruity Pebbles, Oreo's and vanilla ice cream. Overall, the milkshake tasted very sweet with the mix of cereals, Oreo's, and ice cream; the downside to getting a milkshake made of cereal is the sogginess that comes with it. When eating cereal out of a bowl I tend to eat it quickly simply so the cereal will not get soggy, but it is hard to prevent this with a milkshake. 
If I had the choice, I would not go back again; the soggy cereal is overpriced and overrated. I believe most of the hype comes from the fact that the cereal bar is new and the aesthetic of the bar makes for good pictures. 
About the Contributor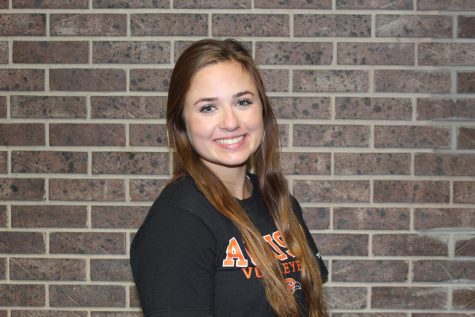 Ivory Rightnar, Reporter
Senior Ivory Rightnar is a reporter on The Oriole staff. She enjoys playing multiple sports (volleyball and softball) and cheering on her school's activities....