How injuries can affect a team
"This season we have had several athletes injured; however, I do feel like we haven't seen those catastrophic injuries this year as we have seen in previous seasons," boys soccer coach Dusty Buell said. 
Buell knows when a player injures themselves he may have to fill a position for that player for one game or the rest of the season. He said COVID-19 has been his biggest injury because it caused havoc throughout their whole season. Four out of the 11 starters were out for their league championship game against Rose Hill Buell said he was notified the day before their big game he was losing his starting defender, center midfielder and a forward player due to quarantine. 
He said those who did step up did a great job, and it was a big ask thrown at them especially against a team with 11 seniors on it. 
Athletes being injured are always a worry for coaches with possibly having to fill positions or having a player out for the season. 
"We did have a girl with bad shin splints that did affect our ability to compete at state," cross country coach Steve Reichardt said. "We do have to work around injuries by adding runners to the varsity team, this season, luckly, shin splints was our only injury."
Some sports this fall season had varieties in injuries or few have had no major injuries the season. No matter what injury an athlete has coaches work around it to the best of their ability. Whether that be players filling positions for one game or athletes having to fill the spot the rest of the season. 
"We have a team of players that know their positions and work hard together every single day," Buell said. "In time, this builds cohesion and chemistry between those players. Any time you have someone not there for any reason, it disrupts the team and game planning for the game."
About the Contributor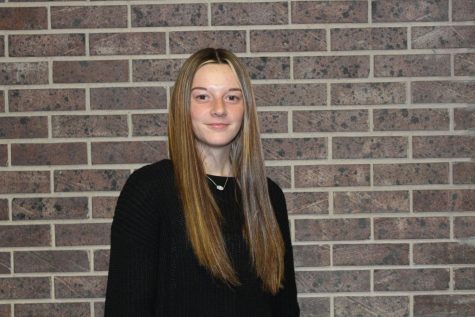 Alyssa Ferrell, Reporter
This is senior Alyssa Ferrell's third year on staff. She enjoys seeing her friends, working, and volleyball.