ACT not mandatory for class of 2021
The ACT (American College Testing) is a test that most students dread taking, but it was mandatory if they wanted to attend a four-year college. With COVID-19, most colleges have decided that the ACT is not mandatory for the upcoming class of 2021.
"More than two dozen institutions — including highly selective liberal arts colleges like Williams and Amherst, both in Massachusetts — announced this spring that the tests would be optional for applicants seeking to enroll in 2021,"  Neil Vigdor and Johnny Diaz of "The New York Times", said.
The main reason for the waiving of the ACT for the class of 2021 is because there are fewer opportunities for students to take the ACT with COVID-19. 
"Unfortunately, it's clear the pandemic will be with us into the fall. This means continued limitations in test center capacity and inevitable cancellations throughout the remainder of our 2020 test dates," ACT.org said. 
Universities know the struggles that students and parents are going through with taking the ACT. Getting out of the house from some people is scary enough right now and they have taken this into consideration.
"We know that there are fewer opportunities to take the SAT or ACT given the cancellations to date," Harvard said to Vigdor and Diaz. "You will not be disadvantaged in any way if you do not submit subject tests." 
Some colleges have even taken it as far as waiving the ACT for the next four years. 
"…leaders of the University of California system voting on May 21 to phase out the SAT and ACT as an admissions requirement over the next four years," Vigdor and Diaz said. "The test will be optional through 2024, when the system's 10 schools could develop its own admissions test."
The NCAA along with many other organizations encourages students to take care of themselves and to focus on their mental health as it is vital for a year like 2020. Anxiety runs high when taking tests like the ACT, but institutions want students to feel as comfortable as possible this year and next. 
"Given the continuing impact of COVID-19, the NCAA membership made this decision with the health and well-being of incoming students top of mind," NCAA Eligibility Center Vice President Felicia Martin said to Michelle Brutlag Hosick of the NCAA. "We understand the uncertainty in the educational environment and believe these changes will help ensure students have a fair opportunity to meet the initial-eligibility standard."
For students who have taken the ACT and scored well, some colleges will still be giving out scholarships for high scores. The hard work of students will not go to waste.
About the Contributor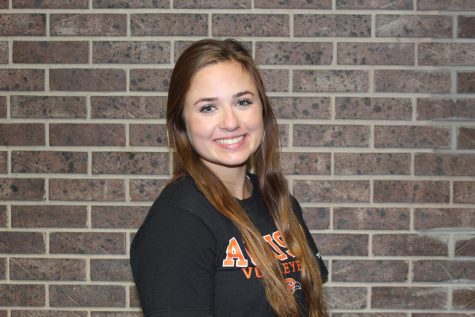 Ivory Rightnar, Reporter
Senior Ivory Rightnar is a reporter on The Oriole staff. She enjoys playing multiple sports (volleyball and softball) and cheering on her school's activities....