Students adapt to COVID-19 regulations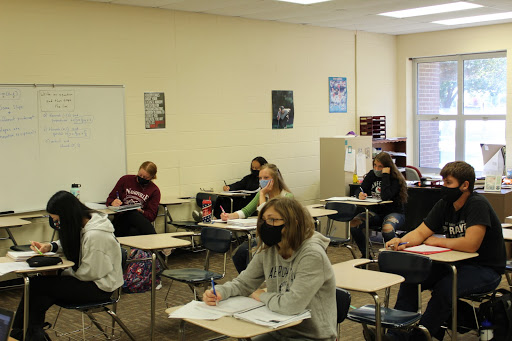 New regulations have been added to Augusta High School due to COVID-19 such as mandatory mask-wearing, social distancing as much as possible and sanitize after and before class as well as other safety precautions. 
Seven weeks into the school year with these regulations had some students still struggling with the changes and other students adjusted to them.
"Biggest challenge for me since I play football would be that not seeing as many fans in the stadium is kinda a letdown," junior Holt Williams said. "The first couple of weeks with most of the kids they would blow their nose a lot or have their mask half off their face, but now,I don't see it as a problem." 
Some students have adapted to the new regulations easier than others, and understand it is for the safety of them and other students. Many restaurants, stores and other establishments use social distancing and mask-wearing, which makes it easier for some students to adapt to school regulations since they are so similar to the regulations.
"For other people, it was harder to wear masks because it would fog up their glasses; for other people, though it wasn't too different," sophomore Elisa Stubby said. "It depends on where I go because some places require social distancing and wearing your mask."
With teachers also having to follow the new regulations, they have faced problems with giving out papers or interacting like hands-on activities. Some teachers like A.J Bodyk give their students mask breaks by taking them in the halls or outside where students can take their masks off in a safe way.
"I think it can cause health problems if you don't take the mask off and like to breathe fresh air," math teacher A.J Bodyk said. "I think kids are adapting really well to everything, but with everything you do, the longer you do it, it's easier to become more subconsciously relaxed."
About the Contributor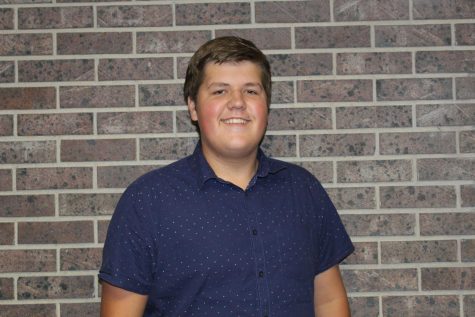 Chadd Brown, Reporter
Senior Chadd Brown is a third year reporter for The Oriole. He is determined to become a college athlete. You can see him getting quotes for story's and...