Softball season returns after state championship
Editor's Note: Sports editor Ivory Rightnar talked with players and coaches for this story during the first week of practice before the season was canceled as a result of COVID-19. The Augusta Oriole decided it was important to publish this story as written because it is a record of a moment in history.
In the 2019 softball season, the girls accomplished a state title with the help of Augusta alumna Gracie Johnston, who now pitches at Missouri State University. Many high school softball programs in the state had been looking forward to her graduation, so they could have the chance to finally beat Augusta. Many believe that this year will be tough for the softball team, but head softball coach Rhett Mallon feels otherwise. 
"I feel like we should go back to state," Mallon said. We have a line up that's not matched by, what I feel, anyone else in our league [has], and because in the past, there have been five banners hung and only one of them has Gracie's name on it, so I think we will be able to accomplish it."
Last year, Mallon was the head coach on the junior varsity field while Jamie VanDever was the head varsity coach. VanDever decided he wanted to go back down to junior varsity after coaching at the varsity level for two years. Mallon then applied for the job of the varsity head coach. 
"It's a position that I have wanted to do since I've been in Augusta, and the opportunity finally came up," Mallon said. "I want to be part of the winning tradition that Augusta High School has, and I think I can help lead us that way."
The team has been constantly working on fundamentals and getting in shape during practice. Mallon finds fundamentals and being mentally tough very important in any sport. 
"We've been working on fundamentals, fundamentals, fundamentals, until maybe we're sick of it, but if you can do the little things right, big things happen," Mallon said.
The season opener for softball will be a doubleheader played March 30 at home against Wellington. The first pitch will be thrown at 4:30 p.m. 
About the Contributor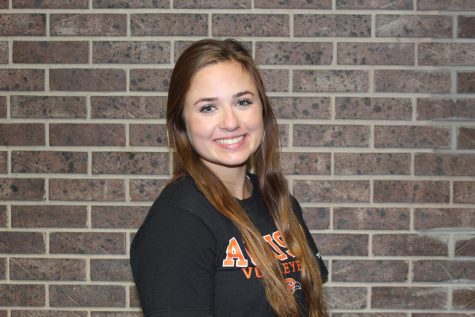 Ivory Rightnar, Reporter
Senior Ivory Rightnar is a reporter on The Oriole staff. She enjoys playing multiple sports (volleyball and softball) and cheering on her school's activities....