Athletes putting in extra effort for multiple sports
Playing multiple sports at the same time can take a lot of hard work and takes many hours away from social aspects of life.
 Junior Jadyn Jackson plays volleyball and softball throughout the year. As there is set seasons for sports, some clubs go year round while playing. Each activity has many games and practices which can make it difficult to play both at the same time.
"It was hard doing both last year because I played volleyball and basketball at the same time," Jackson said.
Club sports can be more challenging as they include bigger leagues and harder competition as the clubs train more than schools. Athletes may like their club sport more than their school sport for many reasons. Sophomore Payton Ball enjoys playing club soccer over school soccer for athletic reasons.
"I like club better because it is harder and more challenging," Ball said.
As for school sports, students only have four years to play, and some athletes play for the memories during the season.
"I do track and field so I can be involved at the end of the year, be with friends and look forward to something at the end of the day," senior Zach Davidson said.
In order to play all these sports at once, it takes a lot of practice and game hours for each sport. Participating in each activity can get very tiring because of the late nights with practice and homework.
"It is tiring because practices are late and games are tough," Ball said.
School sports generally only play against other schools in their league. Some athletes choose to play club sports to see the other competition. 
Jackson plays volleyball with Fight Club, Ball plays soccer with FC Wichita, and Davidson plays basketball with Next Level Hoops Academy during the summer. Kansas offers multiple club sports for athletes, giving them different options and many opportunities. This means athletes may have to travel further than others depending on who they play for. 
"My practices are held at Maize South High School," Jackson said. 
While Ball's practice is held in Wichita at the Striker Complex. 
Playing club sports can give athletes more opportunities to play in college simply because they see different competition and are playing and practicing more.
"I choose to play basketball over the summer because it gives me an advantage over other athletes; I get to play in showcase tournaments that have up to 30 college coaches there at a time," Davidson said.
Although club sports can be tiring, they can have advantages for athletes.
About the Contributor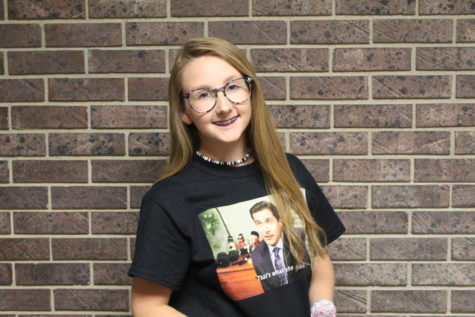 Maddie Smart, Co-Editor
Senior Maddie Smart is a third year reporter for the Oriole, and this is her first year as a Co-Editor. Outside of the newspaper room, Smart is involved...