Golf competes at invitaionals
Boys varsity golf competed at Wellington and JV competed at home for invitationals April 4.
No golfers medaled at either invitational.
"You win or you lose, but you're always trying to beat what you did the day or tournament before.  We try and get better every day, that's our ultimate goal. Better every single day," head boys golf coach Merek Holtzinger said.
Chadd Brown (9) scored the lowest on varsity.
"It was a long round, but I feel like I did fine," Brown said.
Brown, Kaden Kearney (9) and Chance Kohls (9) are all freshmen on varsity.
"For being a freshman, I feel like I did really good," Kearney said.
Kearney scored 99 and Kohls scored 94.
"I did good, but it could have been better. I usually do well in practice so scoring the way I did at an invitational was disappointing, " Kohls said.
Josh Manahan (10) ended the round with 111 strokes.
"I feel like I could have played way better, I'm on varsity so I expected more," Manahan said.
Drew Hess (12) finished with 95 strokes.
"I did really bad; I haven't shot a 95 since my freshman year," Hess said.
As a team, the varsity boys scored 373 compared to Goddard-Eisenhower's winning score of 310.
Varsity golf plays 18 holes and JV plays 9.
Kyle Scott (11) scored the lowest for the JV boys with 55.
"I don't feel like it was my best game; I did pretty bad," Scott said.
The rest of the JV golfers are freshmen.
"We are a very young squad, but have already shown measurable improvement," Holtzinger said.
Bryce Jackson (9) scored 58, Jake Williams (9) and Tyson Nelson (9) scored 60 and Zack Engelbrecht (9) scored 63.
Overall, JV scored 233 as a team compared to Andover's winning score of 199.
About the Contributor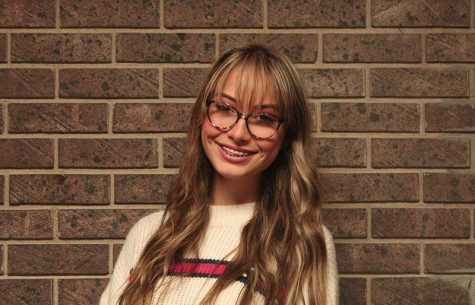 Maegan Morrison, Features Editor
Junior Maegan Morrison is a second-year reporter on The Oriole staff.  She enjoys classic art and is a 90's devotee. She loves the works of artists...