Scholars Bowl team hosts first tournament since COVID
For the first time since 2021 the Augusta Scholars Bowl team hosted a JV tournament for surrounding schools Jan. 19. This was also the first tournament scholars bowl head coach Margaret Gonzales had hosted, along with the assistant coach Summer Huber.
"There is a lot more involved than I thought there was going to be," Gonzalez said. "It's exciting to get the kids out, and we did virtual for a couple years, so it's nice to have people in the building."
Along with this being Gonzales' first time hosting this tournament, it is also students' first time hosting. The last tournament held at Augusta High School for league, the students did not help out as much as they did for this tournament. The then coach manth teacher Johnathan Morgan did all the work for that one, so it was a new experience for everyone involved. 
"Some of us have worked on writing questions, and I'm supposed to moderate that day, so I'm supposed to be sitting in the room asking the questions," scholars bowl captain Ellison Whitlow said. "We've been training and working really hard on doing that right. We've been helping getting NHS volunteers involved with being able to do tasks like you know. Just score keeping, time keeping and passing out everyone's papers and assignments, so it's been a lot of preparation." 
Along with Whitlow, other students helped plan the tournament. Including sophomore Devon Stamback, who is also a member of scholars bowl.
"We've asked a lot of teachers for their rooms," Stamback said. "We've spent the last couple weeks getting the questions ready for the tournament, making sure they're the right difficulty."
About the Contributor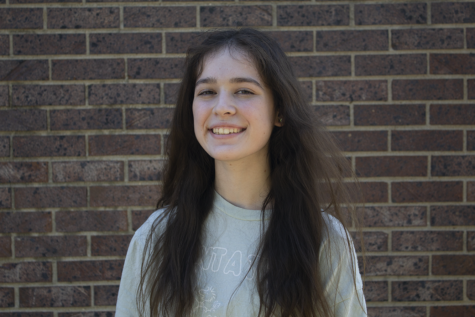 Alex Quezada, Reporter
Senior Alex Quezada is a first-year reporter on the Oriole staff. She enjoys spending time with her friends, going horseback riding and ice skating at...