Broadcast posts first news show episode
After spending the first half of the semester working on learning skills and naming the production and the show, the new broadcast journalism class created its first Small Town TV show, which was posted on YouTube Friday.
The students took most of the semester to get their episode prepared, partly because of how new the broadcast class is to the school.
"It is new. We are trying to figure out everything that we are trying to do," junior Autumn Galgon said. "Getting people to work with us and interviewing and editing takes a long time."
The students have to work as a group to develop story ideas and put the show together.
"We start by conceptualizing. We have a team meeting where we put on a bunch of ideas and concepts about what we know is going on in town or in the country as a whole," senior Cody Wilson said.
An assortment of steps went into creating stories, and producer senior Cody Wilson had to make sure everything went smoothly.
"We narrow down our ideas to four or five and then we split everybody up into teams," Wilson said. "For every episode different teams are made entirely for that episode."
While Wilson makes sure everything works as planned, everyone is important and needs to be involved in the production. 
"We film B roll which is footage we put over our voiceover," senior Alex Quezada said.
Since there are numerous steps to creating a story, everyone needs to work together to finish the tasks. 
"We all do the same thing; editing, recording, finding who to interview and coming up with the stories," Galgon said. 
The crew is hoping to get their first episode out in the coming week, and there are a variety of places where the story can be viewed. 
"There will be a Brick A Youtube channel, it is going on the school website and it will be posted all over Twitter and Instagram," Wilson said.
With the first semester almost being complete and the first episode being posted, the students know they have more steps to make.
"We are all still learning, and there is a lot of learning to be done," Wilson said.
The show can be viewed at https://www.youtube.com/@brickaproductions
About the Contributor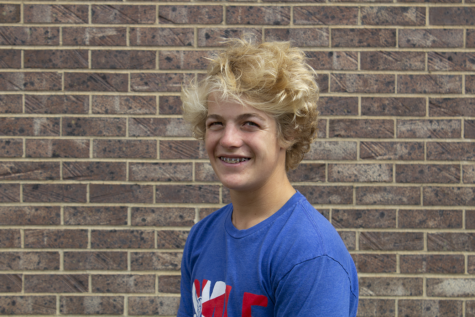 Dalton Pankratz, Reporter
Dalton Pankratz is a sophomore and a first-year reporter on The Oriole. Pankratz participates in three school sports: soccer, football and track. In his...