Social media: A change in political platforms
2020 is a crazy time to be alive; toilet paper shortages, mask mandates, social distancing and online learning. During a pandemic, I would expect such things to occur, but not in my wildest dreams would I expect politics to get a Generation Z makeover. 
Alexandria Ocasio-Cortez (AOC), the U.S. representative for New York's 14th congressional district, did not let COVID-19 stop her from interacting with younger generations. AOC, a fan favorite of Generation Z, joined the popular streaming site, Twitch. Twitch is a website that allows gamers to live-stream video games. 
AOC's game of choice was similar to newer generations, Among us. On her first stream, AOC received upwards of 400,000 views. While playing the game, AOC used her time to spread awareness on the importance of voting. She also explained why she was planning on voting for the democratic party. Generation Z responded positively to her stream and asked for more videos.
Twitch was a successful stepping stone to reach Gen Z. Since AOC's first live stream, AOC has gained thousands of followers not only on Twitch but Twitter and Instagram as well, myself included. When watching AOC's live streams, her commentary does not come off as a politician eager to push her agenda but rather a fellow citizen and an ally to Gen Z.
It is rare that a politician is able to make a genuine connection with generations they are not a part of, especially a generation ridden with authority issues, thanks to novels like "The Hunger Games" and "Divergent". Throughout the Twitch stream, it was clear AOC wanted to engage with us not to benefit her, but to benefit us. AOC wanted to educate the younger masses on the importance of voting and choosing a party, but not once did I feel pressured or coerced into a party.
Engaging with younger generations should be important to every politician since we are the ones who will run this county next; however, I do not believe Twitch is a one size fits all situation. Engaging with the gaming community requires a certain amount of charisma and light-heartedness that a lot of politicians lack. Luckily for AOC, she had just the right amount of both. 
Politicians have yet to use the bountiful amount of untapped resources the internet has to offer.  Tik Tok is the biggest gold mine of 2020. With more than 850 million users, Tik Tok has the potential to reach millions of people. Although the app is typically used for popular dances or trends, some users have utilized their platform to educate viewers on important matters. Accounts like @Alluringskull and @fatraco0n, use their accounts to bring attention to important issues, such as police brutality and hate crimes. Countless other creators also use their following to voice their opinions on pressing political, economic and foreign affairs.
Politicians need to capitalize on such apps to encourage engagement in politics. Younger generations spend hours staring down at their phone swiping through one app after then the next, and politicians should take advantage of it. If politicians use social media, they are almost guaranteed to come across someone's explore page, "for you" page, or suggested accounts.
 It is time for politicians to enter Gen Z's turf.
About the Contributor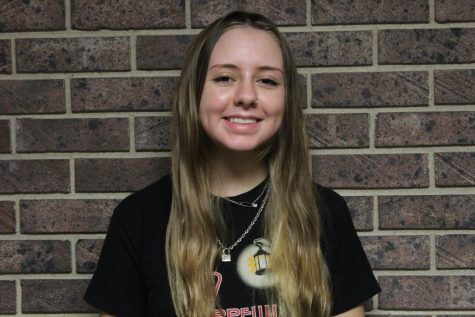 Emily LaPlant, Managing Editor
Senior Emily LaPlant has been on staff for three years and is one of the managing editors for 2020-2021. When LaPlant is not in the newspaper lab she can...