NHS member greet returning sponsor
As the new school year begins and both students and teachers get settled into the difficult learning situation, National Honors Society (NHS) welcomes science teacher Erika Richardson as the new sponsor. 
Most students and teachers are trying to figure out how school will be right now but that has not stopped Richardson; She has gotten NHS up and going.
"I see this year going really well, so far I have had board meetings and scheduled service events," Richardson said. 
Richardson ran NHS from 2008-2016. 
"I took a break for the past five and now decided to be the sponsor again," Richardson said.
Before Richardson stepped away from NHS; she held the induction ceremony in the spring and continues to have the event in the spring. 
"I have the ceremony in the spring because that is when the application will be due and new members will be inducted," Richardson said.
Gifted teacher Jason Schwinn was the sponsor from 2017 to the spring of 2020.  He resigned for personal and professional reasons. 
"After running the group for four years, I felt it was time for me to step back. I also had to take into account the fact that I am working in a new position, taking master's level college classes, and have five kids at home to take care of," Schwinn said, "While I will miss being the NHS sponsor, I do look forward to having a little more time for all of the other aspects of my life."
Both NHS Vice President senior Savanna Nichols and Richardson have gone over plans for the year to come. 
"There are a few plans Richardson has spoken of, but nothing has been set in stone yet," Nichols said. 
Nichols has no doubt this year will be fine for the organization and that even though everything is rocky right now it will all come together. 
"This year will present many challenges for not just our organization, but for every group in the school," Nichols said. "Some of the biggest challenges that present themselves will be how we will come together for meetings and how service hours will be met. However, with our fresh, creative cabinet we will be able to come up with solutions to these issues. I think the year will be just fine". 
About the Writer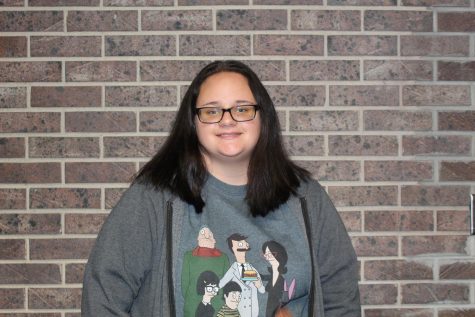 Sydnee Kuhn, Reporter
Senior Sydnee Kuhn, was on the staff for Clear Lake Reflections newspaper at her old school in Texas, this is her third year on the Augusta high school...