Newspaper staff hopes more people join next year
A year ago, I walked into the newspaper lab as part of the staff for the first time. Me, being a newbie and a freshman, was scared out of my wits. I could already feel the judging stares, wondering why I was intruding their sacred space.
 When I finally sat down and was introduced, all of the scenarios that had played through my mind so many times had been proved pointless. When I was introduced to the Augusta Oriole Staff, I was welcomed with open arms and kind smiles. Since that first day, I have met some pretty incredible people, had some extremely memorable times, and learned a lot about the ins and outs of being on staff.
Joining the staff was one of the best choices I have ever made. Every third block on B days I have the pleasure of walking into the most enjoyable, humorous and family-like environment in the whole school. Even when there is a deadline to make and everyone is stressing, that bond never goes away. 
There is nowhere else in the school that you can walk in, blurt out your problems, and receive a big group hug. The lab is home to our own mini family, and I would not have it any other way. 
Sometimes you have to go find a person you've never met or seen before and interview them like you have known them long enough to be comfortable with them. Other times you have to put together a story about something you had not heard about before you were assigned it by an editor. 
Without newspaper, I would not be the same person that I am today. From the supportive and understanding pep talks Journalism Adviser Julie Barker gives to the random outbursts of laughs, the lab has created a safe, comfortable place for any and all students to find a home. 
When I leave Augusta High School, I know I won't remember the stressful days when the paper was due; I will remember that time when I was having a rough day and my favorite teacher was the one to look me in the eye and say "No, you're not," after I told her I was fine.
No other teacher cares more fiercely about her students than Barker. She takes the time to really get to know her students and is willing to do anything to help them. Whether it is being an outlet for even the most pent up stress or walking someone through a layout for the paper, she is always there when someone is in need. She is also always up to belt out the lyrics of a song before making you guess the singer. 
As a whole, the staff is always there for each other. They are the causes of all the inside jokes, the laughs that make my stomach hurt, and the constant teasing that can be heard throughout the room at almost all times. 
While newspaper may not be everyone's place, it is most definitely mine and I would recommend to anyone that is ready to work hard to apply for the 2020-2021 newspaper staff.
About the Contributor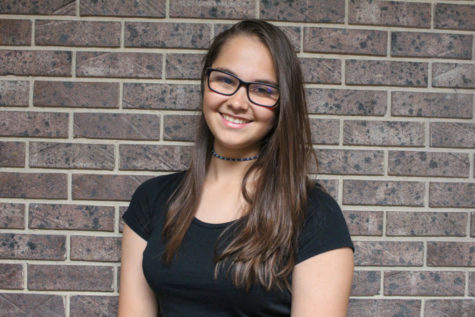 Savannah Athy-Sedbrook, Editor-in-Chief
Senior Savannah Athy-Sedbrook is a fourth-year reporter for The Oriole. She can often be found running around during ace to complete stories, as well as...