New teachers join Oriole staff
Seven experienced teachers joined the Oriole staff this school year. 
Most of the new teachers came into school during the summer to prepare for the upcoming year. 
"I came up early to meet some of the new teachers and past ones, got textbooks and prepared lesson plans," math teacher Margaret Gonzales said. 
Gonzales teaches Algebra I, consumer math, and informal geometry. In consumer math, Gonzales plans on bringing in guest speakers.
"We will be having speakers coming in from Intrust bank, a school district leader and my mom will be coming in and speaking to my consumer math class about health insurance and more," Gonzales said. 
Gonzales loves to travel she has been to Australia, Italy and Switzerland.
"I went to Australia because my friends live there and it's nice to visit them once in a while," Gonzales said.
Stefania Tallburg is also a new math teacher, she teaches trigonometry and geometry and was born and raised in Romania.
"What I appreciate about America is the freedom you have to do things. Romania is formally a communist country," Tallberg said. 
On the first day, Tallberg was excited to meet the students. She has befriended some of the math teachers like Gonzales and Summer Huber, she is also a new teacher.
"The first day went great, everyone was very friendly," Tallberg said.
World geography and American history teacher Jeff Penner joined the social studies department and is an assistant football and track and field coach.
"The first day, I was nervous, new school year but then, this summer I got involved with strength and conditioning and met students and found out with what I was going to teach it ended well," Penner said. 
Penner's teaching includes a variety of styles. Penner thinks learning students names is a big part of making students comfortable in his classroom. He tries comparing past events with current events and critical thinking about real-world issues.
"I try to make myself learn students name's right off the bat so that I can make them comfortable in my classroom while I'm teaching," Penner said.
Adam Dean joined Todd Hollis as a Co-band director and started working with high school students at band camps in July.
"It's gonna be weird switching from Elementary music all the way to high school music and competitions, but I'm excited to see what lies ahead," Dean said. 
Business classes gained a teacher as well, Cindy Gillespie the only thing she teaches is business classes, on the first day she was overwhelmed with being in a new school with different students, and staff members. 
"Being the new teacher, I try to keep my classroom full of honesty. I don't lie to my students. I want them to know that I'm approachable to talk with and share business ideas," Gillespie said.
Mark Meadows took over two courses from long-time industrial arts teacher Steve Pazzie.
"I was nervous on the first day because I was mostly subbing for teachers after I retired from engineering, but decided to come back and teach some more," Meadows said.
About the Writer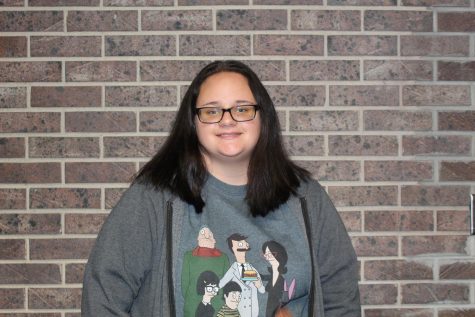 Sydnee Kuhn, Reporter
Senior Sydnee Kuhn, was on the staff for Clear Lake Reflections newspaper at her old school in Texas, this is her third year on the Augusta high school...