Heat index threatens athletes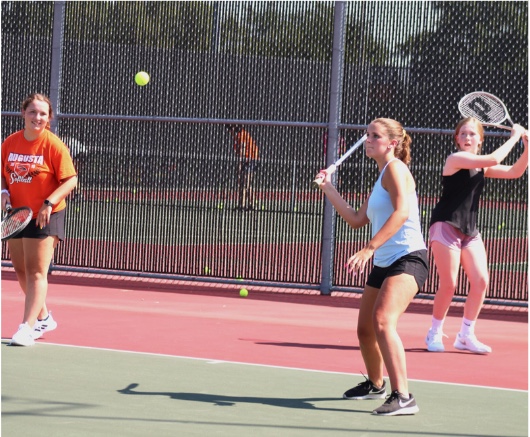 With the heat index on the rise, it is important to know how to stay safe, and what the appropriate precautions to take when practicing a sport outside are.
"Coaches need to be aware of the heat index and what condition their players are in, if they have conditioned during the summer they can better acclimate to the temperature compared to unconditioned players," athletic trainer Danny Smiley said.
The heat index broke records last week with a high of 112°.  Kansas State High School Activities Association (KSHSAA) has set precautions to deal with heat depending on what zone the weather is registered in.
Zone 1 is for temperatures between 80-89°, little precautions are set for zone one temperatures, but KSHSAA does require that athletes are given three hydration breaks per hour.
 Zone two has temperatures ranging 90-102°, this requires a maximum of two-hour practices, football can have no other protective gear on besides shoulder pads and a helmet, and four rest/hydration breaks are required. Heat cramps and heat exhaustion are possible in the second zone. Cold tubs must be prepared and ready in case of a heat-related injury.
Temperatures of 103-124° are categorized in zone three which requires many precautions due to the possibility of heatstroke. KSHSAA precautions for the third zone include: maximum of a one hour practice, no conditioning is allowed, rest/ hydration breaks must total 20 minutes of practice, and no protective gear can be worn. It is necessary for an ice tube to be ready and prepared in case of heat cramps, or heat stroke.
    " When dealing with a patient with heatstroke symptoms I check their vital signs, I try to hydrate them, cool their body temperature down, and then I immediately check for any signs of heatstroke," Smiley said.
When looking for symptoms of heatstroke smiley looks of altered level or loss of consciousness, core temperature of 104 degrees or greater, profuse sweating or hot, red, dry skin, dizziness, ability to walk, Nausea and vomiting, fast pulse, quick breathing, and low blood pressure. Varsity tennis coach Nathan Stevens also tries to spot early signs of heatstroke and creates scheduled breaks to try to reduce the players chance of heatstroke.
"Main thing is that we have planned breaks, it doesn't interfere with a lot of our practice, but it's important to our safety to do it," Stevens said.
During those breaks Stevens allows his players to rehydrate and go into the school to cool down. Staying hydrated is important to do when playing in the heat. According to KSHSAA.org players should be given unrestricted access to fluids in order to stay hydrated.
 Stevens made an executive decision to keep tennis practice after school so his players will be acclimated to the temperature when game time comes. Boys soccer, on the other hand, has opted for morning practices to avoid the heat.
In order to prepare for practices in the heat, Smiley recommends avoiding strenuous activities and caffeinated drinks. Smiley even goes as far as recommending players to start preparing yourself at home. He recommends looking at a urine chart to make sure the player is hydrated and eating high potassium fruits such as bananas and oranges.
To find the urine chart visit http://www.kshsaa.org/public/PDF/Heat.pdf. Stay hydrated and stay safe.
About the Contributor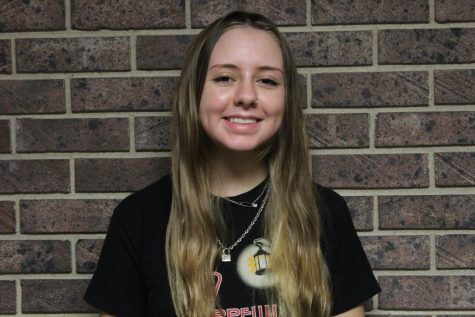 Emily LaPlant, Managing Editor
Senior Emily LaPlant has been on staff for three years and is one of the managing editors for 2020-2021. When LaPlant is not in the newspaper lab she can...