Elementary schools participate in annual Relay Recess
Lincoln, Ewalt, Garfield and Robinson students spent the day at Relay Recess to support the American Cancer Association Friday, April 26.
Relay Recess is an event that engages students to be active and have a fun field day to raise money for cancer programs and services.
"I think it's great. The kids really enjoy it," Ewalt teacher Miranda Laing said. "It's a great day to be outside and remember the people who had cancer and been affected by cancer."
In 2006, physical education teacher Tricia Lehr was diagnosed with cancer; her peers wanted to show their support through the Relay for Life program and created the Relay Recess for elementary schools to help cancer patients.
"We found out about doing mini-relays for elementary schools, and we wanted to be able to show our support to Tricia," Garfield teacher Diane Rhoten said. "We also wanted the kids to know that there was something they could do to support people that had problems like Tricia did."
For 14 years as a part of the Relay for Life program, Relay Recess offers games like the obstacle course or the boogie woogie station. Other games like shoot-a-round have been added or traded off over the past years.
"[The kids] like the hungry-hungry hippo game. They definitely like the dancing area," Laing said. "They have fun, and it shows the kids that there are family members of people in our class that have been affected."
Some high school students who are a part of National Honor Society (NHS) or volunteers who want to help enjoy getting involved with the elementary kids.
"I am assigned a class, and I help the teachers keep the kids in check," Sarah Oliver (11) said. "[Helping out] makes me feel like a good person."
Rhoten loves that Relay Recess helps cancer patients while also allowing students to have a fun time.
"It's a way that we can bring all the elementary schools together," Rhoten said. "That's part of the reason we did it to begin with, not only for Ms. Lehr, but a time where we can get together and have fun."
About the Contributor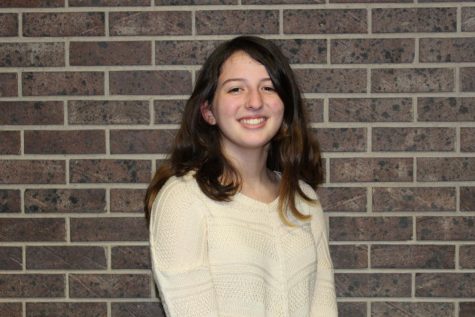 Paige Harrington, Editor-in-Chief
Paige Harrington is the 2019-2021 Editor-in-Chief of the Augusta Oriole. Outside of class, she enjoys reading journalism stories from other news sources...