Students celebrate Fat Tuesday, Ash Wednesday
For many Catholics, the first full week of March is a busy time full of food and trying their best to be virtuous.
Fat Tuesday and Ash Wednesday are back to back celebrations, but they could not be more different from one another. Fat Tuesday is a day full of feasting and sinning and Ash Wednesday is a day of fasting and penance.
"I sit, watch movies, and eat; I just eat," Catie Doell (11) said.
In order to get into the Fat Tuesday, festivities Doell likes to watch movies and relax, but above all other festivities, she loves to eat.
"Fat Tuesday is a time when people eat all the food that they can before their Lenten obligations," Morgan Pennycuff (10) said.
Fat Tuesday is the day before Ash Wednesday. Ash Wednesday marks the first day of lent, it is a chance for penance before the six-week Lent season begins. These six weeks represent the time when Jesus went into the desert, enduring the devil's temptations.
Cade Zerr (12) uses this day of celebration to get a workout in instead of feasting in order to fast the day after.
"I really like protein shakes and stuff with lots of calories so I can get gains," Zerr said.
Once Fat Tuesday comes to a close, the next day of celebration begins.
"The ashes on your forehead is a reminder to act your best during this time and strive to be better than you usually are," Pennycuff said.
For many Catholics such as Pennycuff, Ash Wednesday serves as a reminder to hold yourself to the highest standard during the Lenten season.
"It represents that God gave up his life for us, so we should give up part of ours to him," Zerr said.
Zerr views Ash Wednesday and the Lenten season as a way to pay back God for laying down his life.
About the Contributor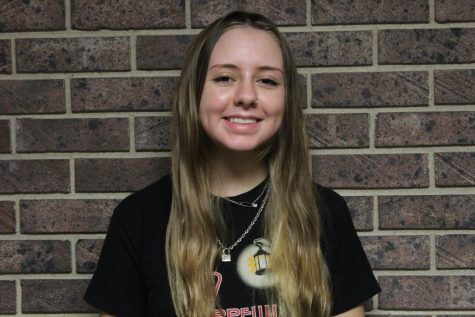 Emily LaPlant, Managing Editor
Senior Emily LaPlant has been on staff for three years and is one of the managing editors for 2020-2021. When LaPlant is not in the newspaper lab she can...