Scholars bowl attends state
The scholars bowl team placed first in their regional meet at Winfield High School Jan. 31, qualifying them to compete in the state tournament Feb. 9. State was held at Wellington High School, the top four teams from each regional attended.
The Orioles were undefeated during pool play in regionals with an 8-0 record. In finals, they had a record of 4-1, which earned them first place.
Last year, the Orioles placed third in state, leading to high expectations for this year's team. The expectations were laid on Presley Williams (12), Josh Woodsmall (11), Addy Whitlow (11), Brett Wendler (11), Calvin Spellman (11) and Forrest Tuschhoff (10).
Many teammates were hopeful to place at state.
"We got first in league; we got first in regionals. We might be able to get first in state," Woodsmall said.
Scholars bowl coach Jonathan Morgan sees scholars bowl as an opportunity for students to get involved with school extracurriculars.
"Scholars bowl gives people who maybe don't always have activities around the school to do, a chance to get out and do something they are good at," Morgan said. "It challenges people to know and learn about a lot of different areas."
Morgan was hopeful about going into state.
"It is a chance to show that we are among the best in the state," Morgan said. "Last year we got third in state and we are hoping to take home the championship this year. I think that would mean a lot to everyone."
The 2019 state tournament was Williams' first appearance at state.
"I like the whole thing; I like that we get to buzz in answers for good questions, and it's all different types of questions," Williams said. "I think we will do okay in State."
Despite the high expectations the Orioles fell short and finished fifth in state.
"I think everyone was kind of disappointed because we got third in state last year; we were hoping to get at least that or better this year," Morgan said. "Still we got fifth place in the whole state, which is still really, pretty good."
The team had some early success in pool play but ultimately fell short.
"People were a little bit disappointed, but they know that they did their best. I am still proud of what they have accomplished this year," Morgan said.
About the Contributor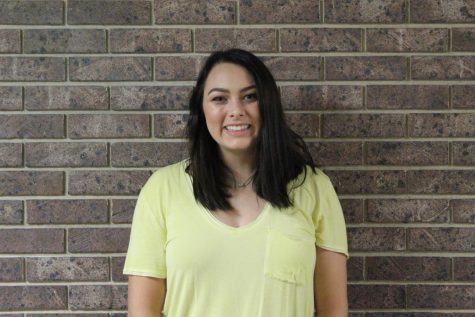 Gracie Johnston, Reporter
Gracie Johnston (12) has been a member of the staff for two years. She has been a jack-of-all trades, with experience in news, opinions and sports. Johnston...