Augusta welcomes new Wendy's
Augusta welcomed a new addition to the fast food market with the introduction of Wendy's located at 517 W 7th Ave.
Since its grand opening, people have been swarming to Wendy's. While other fast food restaurants offer grand opening specials such as a free cheeseburger or drink, Wendy's only offered a $2 off coupon.
Wendy's has presented a new way to urge customers to make purchases on a regular basis.
Wendy's recently marketed their new Frosty Key Tags for the Dave Thomas Foundation, a non-profit organization dedicated to helping find permanent homes for foster children. When you buy a keychain for two dollars you earn a free Jr. Frosty every day of the year with any purchase for free.
"It seems like every customer who comes in wants to buy one of our Frosty Key Tags," part-time Wendy's employee John Lindner (11) said.
While many customers may enjoy Wendy's Baconator or the Spicy Chicken Sandwiches, many customers do not like their food in general.
"The one food from Wendy's that disgusts me is their french fries," Kristina McCalla (9) said. "They put too much salt on them and they are cold most of the time."
With their deliciously different location comes more business. Packed drive-thrus and long lines inside make the wait time longer than normal. People do not have the time and are likely to go to other restaurants.
"I have to wait like 15-20 minutes on average to get my food. At least it's warm though," Austin McCullough (9) said.
Even the workers do not like the busyness of working.
"We are always busy, so it makes it that much harder to keep up with the stream of customers."  Lindner said.
While most might think the Wendy's will not last very long, the new Wendy's is here to stay and will most likely not be going anywhere anytime soon.
"I think It's cool that they have introduced the new Wendy's here. People needed a change of scenery." McCalla said.
About the Writer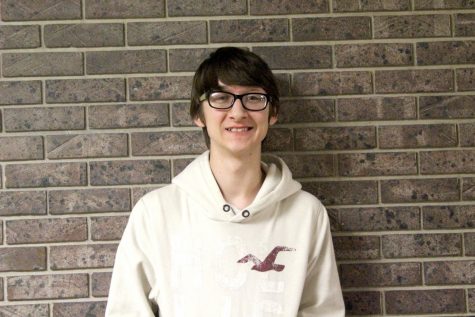 Jonathan Doss, Reporter
Jonathan Doss (10), a first year member of the 2018-19 Newspaper staff, enjoys writing stories about the here and the now at AHS. His enjoyment for reading...