Fine Arts Night is a success
The vocal music program teamed up with several art classes to host Fine Arts Night (FAN), Wednesday, Nov. 29 in the commons.
The event had a great outcome with more than 60 people attending. Along with students, many grandparents and parents attended to view the gallery filled with paintings, drawings and photography from classes taught by art teachers Ryan Swayne and Audra Shelite.
Artwork from many artists' had their craft on display, including Savannah Nichols (10), worked hard to make sure her display looked acceptable.
"I worked tirelessly on my art that was displayed," Savannah Nichols said after remembering all of the hard work she put into her artwork.
Carly Condella (11), Macie Goodmanson (10) and Lilian White (11) are a few of the musical performances at FAN.
"The Fine Arts Night was pretty cool. Seeing all the parents there to look at the art that their children and other AHS students produced made the event even better," Chris Wilson (10) said after attending the event.
The event has been put on for the past couple years.
"It appeared to me that there were more people and even more artwork at this year's FAN," William Byrd (11) said. "It seemed to fill the room with excitement because you didn't know who or what you were going to see next."
As for next year, FAN will surely be put on again after this year's event.
"I felt that the event was a successful one." Shelite said. "We will make sure that we put on the same event next year, hopefully with the same, if not better results."
About the Writer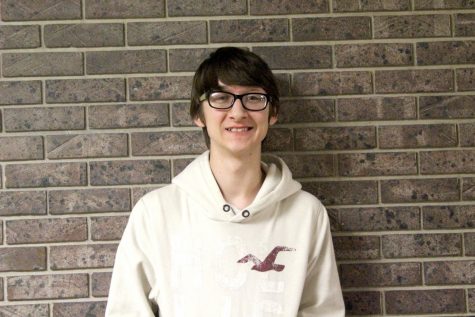 Jonathan Doss, Reporter
Jonathan Doss (10), a first year member of the 2018-19 Newspaper staff, enjoys writing stories about the here and the now at AHS. His enjoyment for reading...