Students enjoy attending concerts
Loud music, people rushing in, the sound of money changing hands for quality merchandise, and the smiles on faces ready for a fun-filled night they will remember.
"I go to a lot of rock concerts, country concerts. I really wish I could have seen Taylor Swift this year," freshman Baylee Ohl said.
Concerts can be an unforgettable night.
"I think everyone should go to a concert," Ohl said.
Junior Lideah Moreland has her concerts list planned out 
"I've been to one of my three, and I have two more coming up," Moreland said.
Moreland had a good time at a Koe Wetzel concert.
"I went to Koe Wetzel, and that was pretty good," Moreland said.
Ohl likes the environment of concerts and sharing the experience with others.
"It's just a really good experience. The environment's really good, and you get to listen to your favorite music," Ohl said
Moreland had more of an unpredictable time at her latest concert attendance.
"I was in the pit with my brother, and I got hit in the head with the drumstick," Moreland said.
Junior Will Stueven has been to at least 20 concerts and his favorite was Kiss.
About the Contributor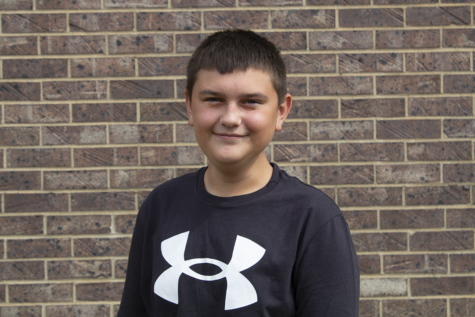 Trent Cabrales, Reporter
Sophomore Trent Cabrales is a first-year reporter. He enjoys participating in the clay target team and golf. He wants to be a semi-driver. Cabrales is...