Penner changes Europe trip meetings
Librarian Casey Penner advertises her Europe trip which is leaving the 2024 summer year round. Penner is moving to Andover Central Middle School next year and students questioned how the student informational meetings would go.
The students going to Europe 2024 summer do fundraisers to earn money to pay for their trip expenses. Penner also allows members to babysit her children as well as mow her lawn to earn money for their trip. Some students going to the trip are concerned about the lack of fundraisers in the future.
"Next year is up in the air still. It is dependent on how many students volunteer for fundraisers and how many adults are willing to organize it," Penner said. "I assume there will be something similar to Krispy Kreme fundraisers again, maybe some concession stands."
Members of the trip are worried there will not be teachers who step up to be part of the fundraisers and meetings.
"Penner is one of the main runners of the fundraisers, and she's not going to be here, so someone else is going to have to step up and take her spot," freshman Cody Wilson said.
Other teachers who are part of the trip say details of the trip will be different than this year, next year's adults are finding a better system for their meetings.
"They were going to be different anyway because we have several graduating seniors going on the trip, so I think we'll just have two smaller meetings instead of one big large meeting," math teacher Margret Gonzales said.
Teachers in the building who are attending the trip will take care of the meetings that share information about details of the trip.
"The casual meetings where we just talk about culture and things to expect, one of the teachers that's here will run those," Penner said. "The departure meetings, like those big meetings where we find hotels, I'm going to come back for."
Wilson agrees that teachers will step up to help the group.
"It's going to be a little more difficult, but Gonzales and the football coach Filbeck will be running it," Wilson said.
Penner is not concerned about leaving the building because of the new area she will be in. 
"I'm not going anywhere just going to be in a different building, so I'll come back for all those big meetings, and the kids that are graduating in May, I am meeting them outside separately," Penner said.
Teachers will stay in touch with Penner as well as keep the meetings organized.
"She and I are friends anyway, so we'll stay in contact and get together," Gonzales said.
About the Contributor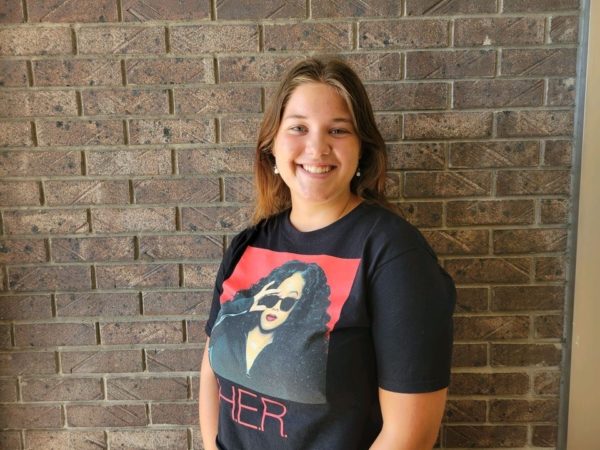 Emily Brinkley, Reporter
Sophomore Emily Brinkley is a second-year reporter for The Oriole. She joined newspaper to be closer to the students in the school. She hopes people will...