Students bring motorcycles to Augusta
The sound of a motorcycle engine started up and the rumbling of the motorcycle exhaust has been around since 1885 and many students today still drive them. Junior Collin Jansen has reasons for why he bought his first motorcycle
"My dad owned a motorcycle growing up, and he would always take me on rides," Jansen said. "I think that was the first time I fell in love with them."
Motorcycles range from cruisers to sports bikes. 
"My first bike was a cruiser; after having it for almost a year, I decided to switch over to a sport bike, which is way faster than my cruiser and can get up to speed quicker," junior Connor Lasiter said.
Most motorcycle owners have special moments riding their first bike.
"My favorite moment was the first day I got it," Lasiter said. "I would ride all around town listening to music and feeling the breeze on my face for the first time." 
Motorcyclists have faced instances of road rage while riding.
"I think people don't care as much as you would think, but I bet they are still worried when a motorcyclist is driving around because it makes it easier to harm our lives," Jansen said.
Since a motorcycle is widely different from and car being more hazardous around them is a good thing.
"When driving around a motorcyclist, people always say you to be more careful when around them and so when I get close to them, I start to worry a little more than I would with a car," sophomore Mya Goodmanson said.
Going to bike rallies like the one held in Sturgis, South Dakota the biggest motorcycle rally of the year which is held every summer.
"I think riding bikes will be a part of my life forever," Jansen said. "I would love to have a family and going to Sturgis with them that is my dream future."
About the Contributor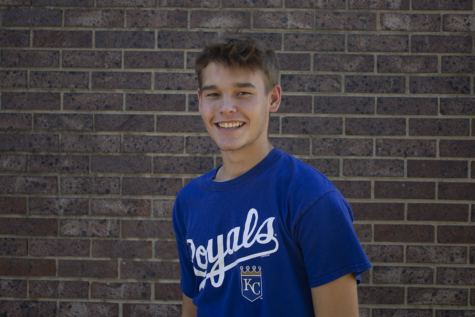 Caleb Knollenberg, Reporter
Sophomore Caleb Knollenberg is a second-year reporter for The Oriole. His goal for this year is to become a better version of himself. Knollenberg can...