Teachers transition out of AHS
Helping students with a math problem or just giving a student someone to talk to, each teacher has a reason for teaching. 
"I chose English because I feel like it is the most universal way to impact kids read, write, listen well and speak well, if you want to make any changes in the world," English teacher Abby Emmitt said. 
While Emmitt chose to teach high school English her preference is working with younger students, so she is moving to middle school for next year. 
Special education teacher Jessica Scott had a different reason to teach.
"I have always loved learning. I loved high school, and I took the honors classes, and learned everything I could," Scott said. "I have always enjoyed working through problems, especially math. I had a friend who worked in special education and explained what she did and what her day was like, so I tried it out, and teaching is what I wanted to be."
As Scott enjoyed working through math problems, she is leaving for personal reasons, math teacher Jonathan Morgan liked being able to get an answer at the end.
"I always liked math. I was always good at it, and I always liked how you could work out a problem and get the right answer at the end, and you could do a lot with it," Morgan said. 
Morgan has chosen to leave education and work in data analytics. 
Special Education teacher Carrie Spear wanted to impact students. 
"My family was important. I wanted to do something that had an impact, but also that I still had time for my family," Spear said.
After 20 years Spear is retiring to spend time with her family. 
Even though long term sub Amy Sayler is no longer going to be a teacher she has a goal in mind. 
"I wrote a book, and it's a series. I am going to try and get it published," Sayler said.
While Sayler is writing a new book, English teacher Ashley  Deaver is starting a new business.
"Some friends and I are starting up a new school called Courage Academy,"  Deaver said.  "It's going to be k-12, and it's going to be a hybrid homeschool. Families who are homeschooled are going to be part time homeschooled and the other time come to us for core classes like English, math, science and social studies." 
As librarian and media specialist Casey Penner is moving to Andover Central Middle School she is still going to miss Augusta. 
"The part I'm going to miss most is when kids come in over lunch and just catch up and talk," Penner said. 
Even though students may not have a teacher for long they can still both have an impact on each other. 
"I had a previous student from my first year of teaching message me and invite me to his wedding because he graduated a few years after I helped him," Scott said. "He said that he was very thankful for my help and that he would have not graduated without my help, so that felt really special that he contacted me five years later." 
About the Contributor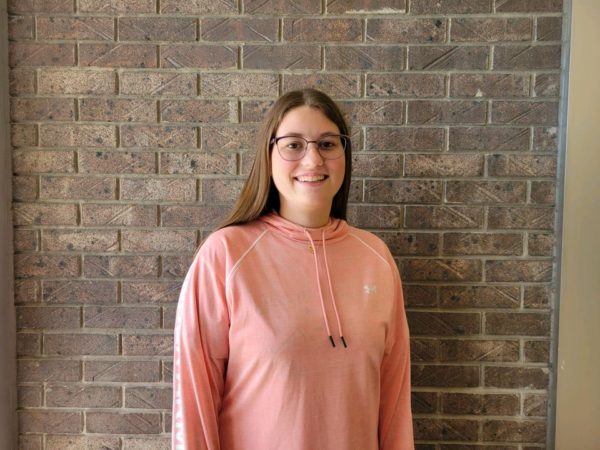 TiAna Arnn, Reporter
Senior TiAna Arnn is a third-year reporter on The Oriole Staff. She joined The Oriole to write about activities going on in the school. She wants the website...