Preparations for prom underway
Prom is one of the most well-known events for high school students and finding the perfect outfit for the occasion is crucial.
 "I'm the type of person that will put on a formal dress at any chance I can, so I thrive during prom season," junior Emma Neuschafer said.
Neuschafer purchased her prom dress from Dress Gallery in Wichita. After finding a dress style she loved on TikTok, Neuschafer immediately fell in love with the style. She began checking Dress Gallery's social media to see if they had a tiered dress.
"I was scrolling through Instagram and saw that they had a tiered dress in stock, so the very next morning, I got there as soon as they opened, tried it on and bought it," Neuschafer said.
After finding the dress she wanted, Neuschafer had alterations by seamstress Cindy Nickel.
"All we did was take the dress in and shorten the straps because the dress was too big on me," junior Emma Neuschafer said. "We later realized that it'd be smart to hem the dress because it was way too long on me. We got those done at Di's Alterations in Andover."
While certain students, such as Neuschafer, plan months in advance, some wait until closer to the event to purchase their prom attire.
"I've been procrastinating getting ready, but I recently got my tux, and I'm really happy with it," junior Cavin Dresher said. "My suit goes really well with my date's dress, and I'm very excited about it."
 Senior Jaxon Williamson also coordinated his suit with his date's dress to make their looks complement each other.
"I started looking for my tux a little late in my opinion," Williamson said. "I didn't even know I was going to go until like two weeks ago; so it's all been a quick process."
Williamson is looking forward to attending his senior prom.
"My suit comes in this Wednesday, and if it needs any alterations then they'll send it back and I'll go back the next day to give final feedback," Williamson said.
About the Contributor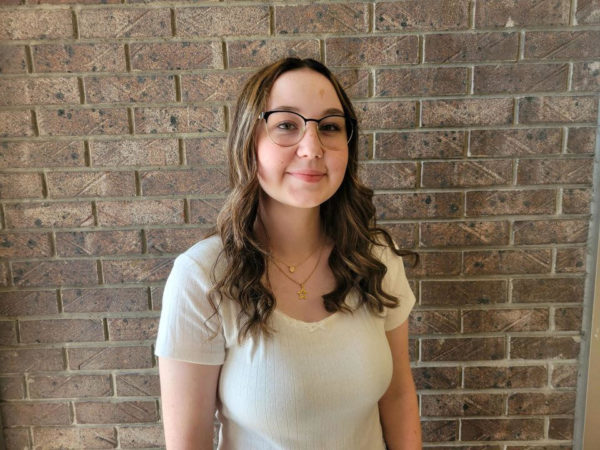 Rachel Womeldorff, Managing Editor
Junior Rachel Womeldorff is excited about her third year on The Oriole staff and her second year as Managing Editor. Womeldorff is also a member of Brick...