Young Life effects students' beliefs
The sounds of students laughing while they compete in activities and them singing in a group to praise god Young Life helps students build their relationship with God. Augusta Young Life and Wyld Life is a group that was started by principal Rick Rivera. Wyld Life is for the middle schoolers and Young Life is for the high school students.
"I started Augusta Wyld Life and Young Life because I wanted the kids to grow a stronger relationship with God and make more friends and memories," Rivera said.
Students who are involved with Young Life have moments that shape the future for them.
"Young Life has affected my life in many ways," senior Alli Eastridge said. "It has allowed me to make so many new friendships and grow my relationship with God."
Young Life meets at the Cox Barn, which is owned by Brad and Tammy Cox.
"I volunteered my barn because I think it's a good meeting place, and there is plenty of space out there for the kids to have fun and do the activities they love to do," Brad said.
The barn gives advantages that other meeting places might not have.
"We decided to have the club at the barn since it is a central location for everyone," Young Life leader Katie Alexander said. "It also has its perks because we have some amenities like the sound system."
Young Life leaders have many goals, but one goal they focus on is giving students a father figure they did not know they had until they met God.
"Students should be involved with Young Life because they can build a relationship with a caring adult who would love to simply walk through life with them," Alexander said.
Young Life strives to have a safe space for the students that might not have that.
"We want Young Life to be a safe space for students to have fun by students to have fun by playing games, singing and learning about Jesus," Rivera said.
At the end of each year, Young Life has a special event. That event will take place May 1.
"One event we do every year is called the 'Messy May Field' where we get a bunch of kids show up to throw ramen noodles and Jello at each other and after all that spread the word of God," Alexander said.
About the Contributor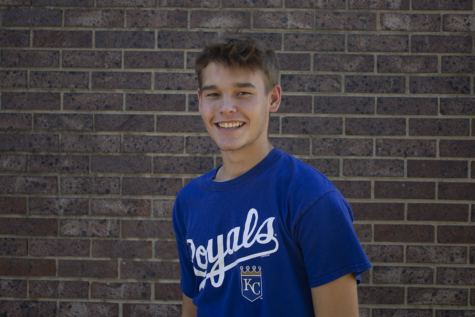 Caleb Knollenberg, Reporter
Sophomore Caleb Knollenberg is a second-year reporter for The Oriole. His goal for this year is to become a better version of himself. Knollenberg can...