Art Students participate in Memory Project
Students will be painting pictures and sending them overseas to Africa to children in homes to bring joy and color to their lives. 
"We will paint a picture of the child we are assigned smiling," senior Autum Hubbard said. "We will then mail them over to Cameroon."
Art teacher Audra Shelite is in charge of the project again this year. The Project has been an ongoing project at the highschool, and it gets passed down from art teacher to art teacher.
It is called the Memory Project," Shelite said. "We will start around the middle of March."
The memory project has been an ongoing project, but other factors caused the project to not resume in recent years.
"We have done this project before. The last time I did it was in 2020," Shelite said. "However, we didn't finish the project that year due to the Coronavirus." 
Hubbard is currently the only student signed up to participate, however, students can still sign up until March 16.
"I think it will be a good opportunity to bring joy to a kid overseas," Hubbard said.
Freshman Mason Edwards wants to participate in the project because of what it offers for her.
"I want to do it because I like to challenge myself and I like to do compassionate activities," Edwards said. "I think it will be a good opportunity to put myself forward."
The project itself has gone on for years, even new Art teacher Adam Kroeker has participated in the project when he was a student at Augusta. 
"We did it a few years before 2020, as well," Shelite said. "When Mr Kroeker was a student he did it, too."
For students who want to join the Memory Project they must join the art club, and then talk to Shelite about participating in the project.
About the Contributor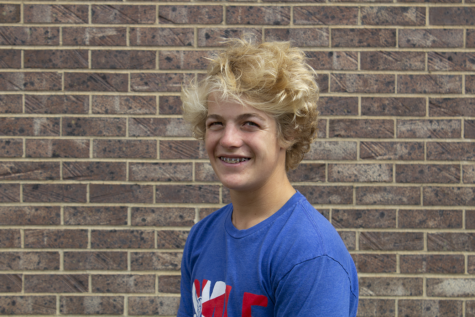 Dalton Pankratz, Reporter
Dalton Pankratz is a sophomore and a first-year reporter on The Oriole. Pankratz participates in three school sports: soccer, football and track. In his...