Getting to and from school in different ways
Driving to school and walking are both effective ways to travel to and from school, what one student chooses to do depends on many factors like where they live and gas. 
There is a good reason for students to drive to school. 
"It's quicker to be able to work on my own schedule to come to school on my own time," freshman Kaden Neild said. 
For some students it is easy and cost effective in terms of gas to just walk home. 
"I live right across the street;  it's convenient, and I can't drive yet," freshman Bailee Ohl said.
Before he could drive himself Neild had a different way to get to school. 
"My mom took me to school every day," Neild said. 
Some students believe riding with someone else is better than driving themselves.  
"I enjoy getting the ride from my girlfriend because it gives me time to spend with her in the morning," sophomore Jonathan Kerby said.  
In the end, driving or walking comes down to a person's preference.For people like Ohl, even if they have a car and can drive, they do not have to worry about driving because of how close they are to the school. 
About the Contributor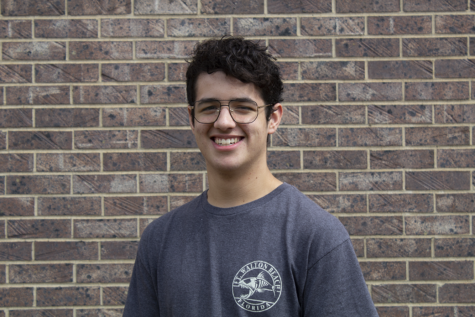 Isaac Basquez, Reporter
Sophomore Isaac Basquez is a first-year reporter for The Oriole. He spends his free time listening to music and being with friends; he is also in the drumline....