Plans underway to create esports team
In the 2020-2021 school year, the former business teacher, Kellie Roberts, held  meetings to attempt to run an esports team. Because of the COVID-19 pandemic, and much not being known, the team never happened. The possibility of an esports team exists, and there are many reasons to support why.
"We know students who are involved in extracurricular activities also do better academically and behaviorally," principal Rick Rivera said. 
If the team were to happen, it would be an official esports team, and not just a club. An esports team requires specific equipment
"We already have computers that have the capacity to run some of the games that the students would participate in," Rivera said. "We'll also be looking at some other options that would be affordable and sustainable." 
The team will be run by business teacher Ryan Hull, and the team will play games such as "Valorant", "Minecraft", and "Rocket League". 
"There will be a meeting in February," Hull said. "We're hoping to advance and even have a fully functional team."
Not only will equipment be provided, students may be able to bring what they are most comfortable with to practice.
"We know students have their own gaming computers or controllers in which they're most used to," Rivera said. "We have to keep that in mind as we look for the kind of equipment we want to have available."
At the time, esports was not as large as it is becoming.
"Esports itself is beginning to have a much larger presence," Rivera said. "It leads to more organization throughout the community and allows us to be in an explorative spot." 
Like with most extracurriculars, administrators will help guide the team, but won't have much direct influence.
"I think just like with any activity, there will be administrative oversight," Rivera said. "It's important to make sure the things we're doing and endorsing reflect the values of our community and the students."
About the Contributor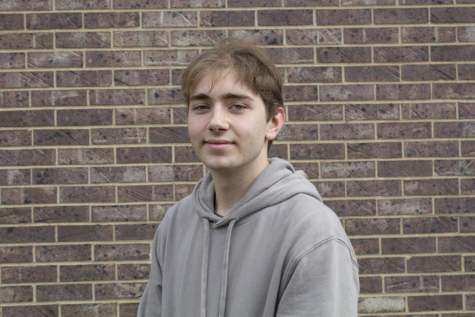 Hayden Blair, Crew-Editor
Junior Hayden Blair is a Crew-Editor for The Oriole. This is his second year on staff. He spends his time outside of school completing homework, hanging...