Harry Potter fans speak out against boycott
Initially published in 1997, "Harry Potter and the Philosopher's Stone",  later became one of the highest grossing media series of all time. The newest addition to the series, the game "Hogwarts Legacy", will be released on Feb. 10 2023.
"I personally think it looks really cool," senior Jaxon Williamson said. "I'm a little upset you can't play Quidditch, but other than that, it looks really good." 
"Hogwarts Legacy" will be a large, open-world role-playing game (RPG), meaning a character will be created and played however is liked, and will be a prequel to the Harry Potter series.
"I really like open world RPGs, especially if you get to customize your own character," sophomore Bri Hayes said. "However, story games like this can become really boring, especially when people like to spoil the game as soon as it comes out."
As popular as Harry Potter is, the author of the series, J.K. Rowling, fell into controversy on June 6, 2020 due to her political beliefs and what she said in several tweets. Because of these controversies, fans across the world have attempted to convince people to boycott the series.
"I think it's pretty stupid," junior Autumn Galgon said. "You shouldn't try to influence somebody else's opinion just because a controversial figure could be involved."
Rowling will only be making royalties from the series, as she did not create the original story for the game, or helped in the slightest with the development of the game. 
"It's like if you tried to convince fans of a band to boycott said band because one of the members isn't a great person," Williamson said. "There's still a community behind it, and no matter what is tried, a community won't be swayed by just a few people's opinion." 
Some fans have been enjoying the series since they were very young, and it holds a very high place in their hearts. 
"I don't want my childhood series to be ruined under any circumstances," Hayes said. "There's so many rumors around Rowling, and I've just decided to not care and like what I like."
About the Contributor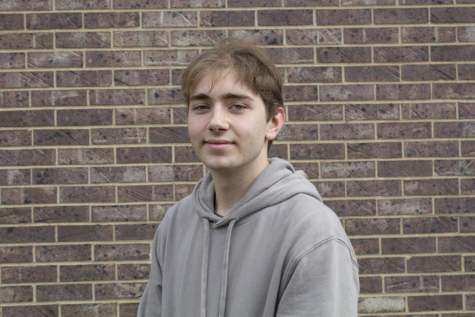 Hayden Blair, Crew-Editor
Junior Hayden Blair is a Crew-Editor for The Oriole. This is his second year on staff. He spends his time outside of school completing homework, hanging...