Girls Basketball Improves Game Skills in Practices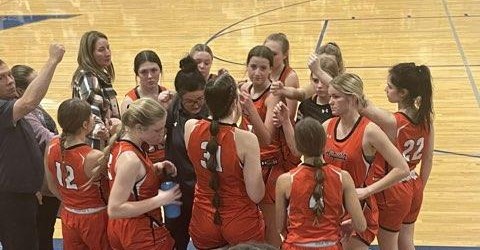 As basketball reaches its peak of the season the girls hold a 4-5 record. Some of the players attribute their wins to the new practice routines, teamwork and new defense and offense strategies.
"We've been practicing a lot of one-on-one drills and practicing our defense, just going over offenses recently and making sure we transfer that over to our games," sophomore Camrea Riley said. 
Other players say their wins are due to the team working together and joking around rather than arguing. 
"We're just kind of joking around and having fun rather than getting on each other and kind of arguing,"senior Kinleigh Haskel said, "We're all trying to come together as one team instead of three different teams."
Junior Emily Brundage agrees with Haskel that their team atmosphere has improved this season.
"We all work really well together instead of being all diverse," Brundage said.
While the team currently does not have a winning record, the girls are optimistic for the future of their season.
"Even if we haven't won every game, it's a lot more fun because of the team chemistry, and we all get along really well," Haskel said.
The team believes their future practices will change in order for them to succeed further in their games. 
"I think we're going to start going harder on each other during practices, and I think that'll make us better for game situations," sophomore Maeve Fleming said. 
Riley used the skills she learned in practices to improve herself during the home game against McPherson.
"I think, [in]  our McPherson game we applied a lot more intensity like we've been practicing, but we could have made a few more shots and played a little bit harder," Riley said.
Brundage also used the skills she has learned to improve the way she plays.
"I focus in more during games, and I don't think about everything else," Brundage said.
The girls coaches has implemented new practice routines so the girls can improve, because of this the players are confident in their skills for the future games. 
"It's been pretty good," Fleming said, "I feel like everyone is working together more, and I feel like the team is working together, and I feel like we're on the right track,"
About the Writer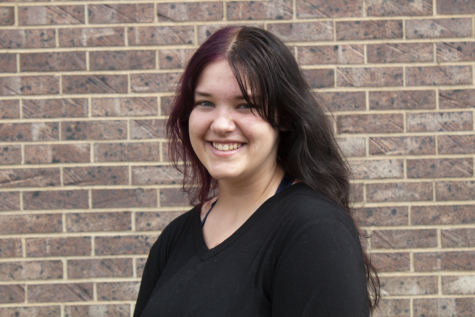 Emily Brinkley, Reporter
Freshman Emily Brinkley is a first-year reporter for The Oriole. When she is not at school, she likes reading books, working on colorguard and talking...