Students focus on chosen word for new year
Walking through the halls and classrooms teachers and students might hear conversations that include thousands of words, but some have a chosen word to motivate them for the new year.
Junior Ruby Hettenbach's word for the year is commitment. 
"In years past, I have not haven't been very committed to keeping myself healthy and happy," Hettenbach said.
Junior Micah Edris word for 2023 is enough.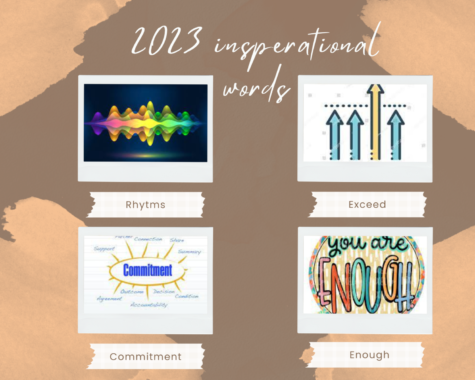 "I want to remind myself that I am enough," Edris said. 
In the past Edris struggled with not feeling enough for friends or family. 
Art teacher Audra Shelite has chose the word for 2023 to focus on. Shelite's word is rhythms 
She has chose rhythms she wants to focus better on establishing better routines and habits for her life. That applies to planning and grading in school and her at home life, which includes cooking, cleaning and doing laundry. Shelite tried to go with author James Clear's idea of habit stacking. 
"When you do one thing, you follow up with the next step," Shelite said. 
Coach Jason Filbeck  chose exceed for his 2023 word. 
Filbeck chose this word because it summarizes the goals that have happened in the past, and it is a word that is not used every day. 
"It will push me to just not rest where I am at," Filbeck said. "I have my word pinned up on my bulletin board in my office."  It is more of a reminder that if he is just sitting there doing nothing, like scrolling through Twitter and look up, and remember to get to work and not just sit there.
About the Contributor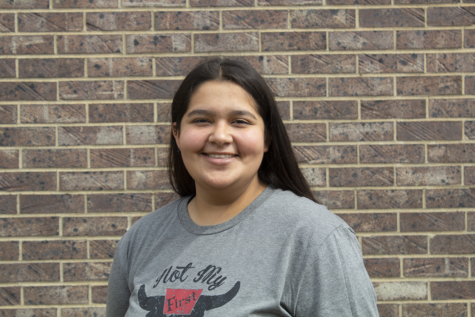 Ella Carrillo-Atherton, Reporter
Senior Ella Carrillo-Atherton is a second-year reporter for The Oriole. Carrillo-Atherton can be found outside school on the football field with the managers....