Students begin sneaker collection
With the sound of shoes squeaking across the basketball court or the hallways at school, sneakers have been around forever and many students have a collection depending on how they got started. Sneakerheads, like junior Gavin Holder, have their routines for keeping shoes clean.
"First thing I always do is I keep them somewhere nice; I never throw them on the floor, and if they ever get dirty, I always make sure they are clean," Holder said.
Students wear crease protectors, which keep shoes from creasing when they participate in any type of activity.
"I wear crease protectors, and I try not to wear the same pair too often, so I will switch them out every other day," junior Bella Ayesh said.
Because collecting shoes has been around for a long time,  parents influence their children to start.
"I started collecting shoes last summer; my dad influenced me a bunch because he has been collecting shoes for a long time," freshman Lillian Cooper said.
Some sneakerheads have a favorite shoe that they have been looking forward to and are glad when they have them. Like Bella Ayesh, her favorite pair is the University Blue 4's and she just bought the Chicago 2's.
" I really like my University Blue 4's, they go with a bunch of my clothes, so they are super easy to put on with an outfit," said Ayesh.
Students rely on their shoes to carry their outfits and help with their fashion.
"I think the best part of an outfit is the shoes; they blend an outfit together and give an outfit a pop," sophomore Cooper Stueven said. 
Some students talk about spending experiences and how to maintain funds first.
"Don't be irresponsible; if you have $200 in your bank account and want to buy a $150 pair of shoes, don't spend your money," Holder said.
About the Contributor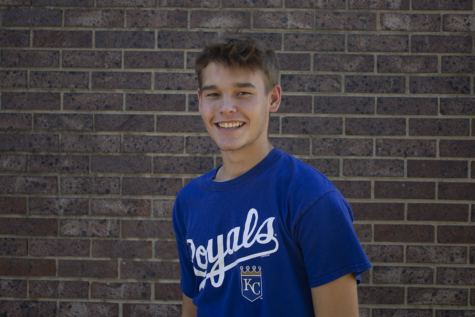 Caleb Knollenberg, Reporter
Sophomore Caleb Knollenberg is a second-year reporter for The Oriole. His goal for this year is to become a better version of himself. Knollenberg can...