Girl wrestlers struggle to find competitors
The wrestling team includes five girls this year than it has in past years. Although there is more girls on the Augusta team, that does not mean other schools are the same. Struggles still arise with finding competitors at duels for some wrestlers.
"During duels, it gets tough because there's not a lot of girls, and if there is a girl, then it's a really small chance that they're gonna be in your weight class because you're only going against one school," sophomore Emma Otsuka said. "Not having not enough girls at a tournament sucks because then they'll merge you with a weight class above you if you're okay with it, which gets tough," sophomore Emma Otsuka said. 
The shortage of girls in the sport, brings up a struggle for the wrestlers at some points. However, senior Emily Hess has been on the team since her eighth grade year and has seen when they just had one team.
"Before, we were able to wrestle girls and boys, and so, before it was fine because I wrestled both. Now that they have separate teams, at some duels we don't wrestle because there won't be a person in our weight class then we just help the other ones practice," senior Emily Hess said.
When there is not a girl in their weight class, whoever is up goes on the mat, and it is considered a forfeit for the other team. Even though there are not as many girls to compete with, the team is looking forward to a good season.
"We have a good team this year," Otsuka said. "We had a really good team last year, but I think we're going to do just as good as we did last year. We had a lot of strong boys, and we have more girls this year, which makes it better," Otsuka said. 
About the Contributor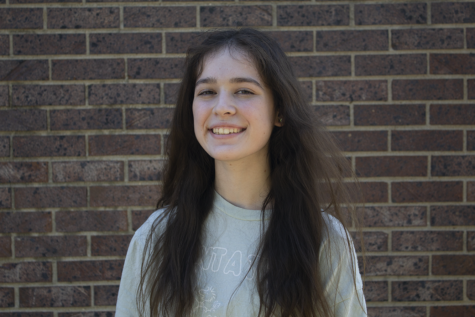 Alex Quezada, Reporter
Senior Alex Quezada is a first-year reporter on the Oriole staff. She enjoys spending time with her friends, going horseback riding and ice skating at...