Spotify Wrapped functions as masterpiece of marketing
Spotify wrapped, the annual glorified means of users sharing the music and artists they poured their time into is an absolute wonder of advertisement. 
Spotify Wrapped, which started in 2016, is an annual campaign created with the intent of promoting the use of the app encouraging users to share their Wrapped on social media and with their friends. This leads to a large portion of its popularity due to the FOMO (fear of missing out) effect. 
Wrapped consists of the top five musicians a user listened to, the songs they listened to the most, and their preferred music genres taken from Jan. 1 to Oct. 31st. While Wrapped takes in this personalized information for each user, it also has information about the platform as a whole. Each year, Wrapped's format changes, including different ways to keep users interested. 
For many people, including myself, Spotify Wrapped is a fun way to observe and look back on the music we have listened to over the year and share with their friends. 60 Million people shared theirs in 2021, which speaks to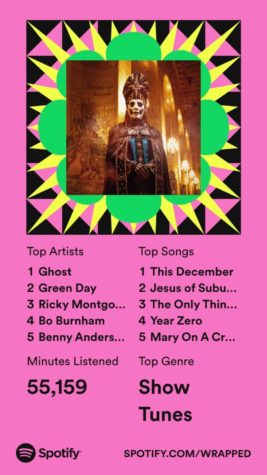 levels of popularity. Wrapped also helps hold an audience's attention, having the app act as an interactive "journey" of music instead of just the average music streaming experience. I highly enjoy seeing my results of the year, and being able to compare them to my friends, whether in person or over social media. 
On the day of Wrapped, it felt as if every Snapchat story I would view would be of the owner's Spotify Wrapped. From as little as 5,000 minutes, to as large as 200,000+ minutes for the year. There was one constant in each. The user was proud of the music and the artists they poured their time into. 
Even at school, students shared their Wrapped with their friends and teachers and compare artists and times. At the end of the December 2022 Wrapped, users received a music personality, which is a fun little way for each person's activity on Spotify to be summed up.
About the Contributor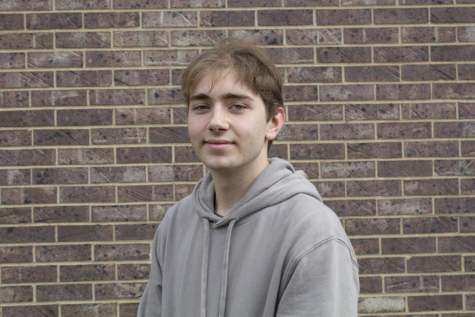 Hayden Blair, Crew-Editor
Junior Hayden Blair is a Crew-Editor for The Oriole. This is his second year on staff. He spends his time outside of school completing homework, hanging...