Artist's 3rd album shocks music scene
Steve Lacy released his junior album "Gemini Rights" July 15 that completely changed the modern music scene. This album has been nominated for two awards in the 2023 Grammy. I decided to review this album and rate it out of 10 because I know everyone cares about my opinion. Lacy's junior album is an impressive feat.
Lacy has released three albums in total which includes "Apollo XXI", "The Lo-Fis" and "Gemini Rights". He has also made a few singles and demos. This album is the best he has made by far. 
The light drums and catchy chorus in the song "Bad Habit" made this song stick in my head for weeks. This song has also reached #1 on the Billboard Top 100 and has been on the list on other rankings for 19 weeks (as of Nov 17, 2022). My favorite track on the album is "Mercury". This track has unique sounds including drums and choir-like vocals. The enterlude track "2Gether" with collaborator Matt Martians perfectly changes the theme of the album to a smoother lower key from the first half of the album.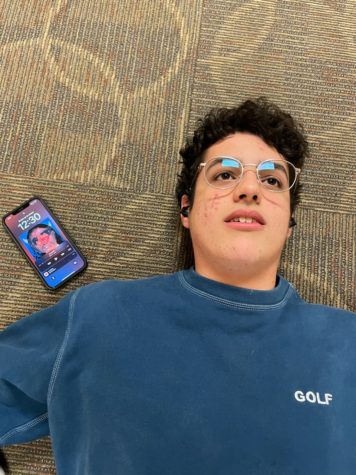 Lacy said on Apple Music that he writes about his anger, sadness, longing, confusion, fear, et cetera. When listening through the album, I can definitely feel these themes in the song writing and overall feel and groove. This album will put listeners through the craziest 35 minutes of their lives, full of emotional changes and tone shifts. 
I'm going to rate this album on a scale of 1-10 in three categories:  feel, enjoyability and lyricism. In the feel category, I rate it 7/10 because in the thick of the album listeners feel really in touch with the instrumentals and sounds, and I love it. For enjoyability, I give it 9/10 for being extremely fun to listen to and just a good time overall. 
This album was a nice refresher because I became bored of the music coming out nowadays just being simple songs made to go viral. Finally, I give the lyricism 7/10. The lyrics are very easy to understand and relate to, but sometimes they feel a bit basic. That leaves the score an 8/10, which I believe to be very well-deserved and fair. This is another great Lacy album and teens should definitely listen to it
About the Contributor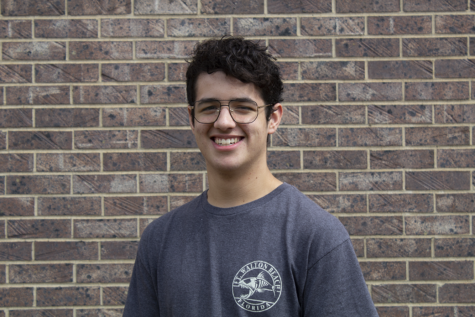 Isaac Basquez, Reporter
Sophomore Isaac Basquez is a first-year reporter for The Oriole. He spends his free time listening to music and being with friends; he is also in the drumline....