Thanksgiving deserves more recognition
The last three months of the year, October, November and December, each have their own memorable holiday. The holidays are Halloween, Thanksgiving and Christmas, but Halloween and Christmas take over Thanksgiving. 
Starting Oct. 1, nearly everyone who is going to participate in Halloween enters a spooky season where they start decorating and getting into scary costumes and listening to Halloween-themed songs.
However, right after Halloween is over, the mindset goes from spooky season to "Tis the season to be jolly" and everyone starts getting ready and excited for Christmas, leaving out Thanksgiving entirely. 
While people still usually have a Thanksgiving dinner, most do not spend the entire month preparing for the holiday or celebrating with specific decorations or music. Instead they spend most of their time getting Christmas decorations ready, such as hanging up lights or getting their Christmas tree put up and decorated.
Thanksgiving deserves more than what it usually gets because it really is not a small holiday. Some people go out of their way to prepare large dinners for Thanksgiving and also go traveling to different sides of their families to celebrate the holiday.
Most people even have time off for Thanksgiving, as some schools give multiple days or even the week off to celebrate Thanksgiving. While this does not compare to the week students usually get off for Christmas break, it makes no sense why Thanksgiving does not have as many decorations put up compared to Halloween.
Most schools do not even take off the day for Halloween, and usually, all the decorations only lead up to one big day, while Thanksgiving usually includes the days before and after the holiday.
Thanksgiving needs more recognition as the amount of time most people have off for it and having an entire month for planning, it makes no sense why such a celebrated holiday barely has any decorations put up compared to Halloween or Christmas.
About the Contributor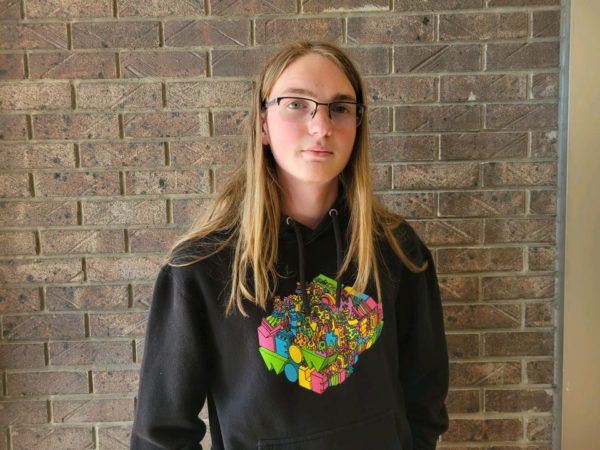 Justin Gwaltney, Editor-in-Chief
Senior Justin Gwaltney is The Oriole Editor-in-Chief. This is Gwaltney's second year leading the staff. He joined staff in the second semester of his...