Updated rehearsal schedule relieves stress from cast and crew of 'Mamma Mia!'
Cast and crew members of the fall musical, "Mamma Mia!" are feeling less stress than usual as they await opening night Nov. 11 due to a new rehearsal schedule director Nick Franssen set up.
"This year, as we get closer and closer to opening night, we stay later each week," senior Kate Geier said. "It isn't all at once like in past years."
The schedule helped relieve the stress that the cast and crew had anticipated from previous shows.
"This is the best we've been prepared for a show in all of my years of high school," senior Jaxon Williamson said. "We're very prepared, and I'm very excited."
Although the schedule has overall been less strenuous than previous years, it has proven to be more beneficial to those involved.
"Now, we're staying less late, we're getting more days off, but we're getting more done," senior Cody Wilson said.
Even as opening night approaches and rehearsals become more and more valuable by the day, students involved in the production still have fun while running the show.
"I love being backstage with everyone and trying to have fun while we're supposed to be quiet," senior Lydia Robbins said.
Franssen started teaching vocal music in August, and students enjoy having him as a director.
"He doesn't get upset if we mess up," Williamson said. "He just stays calm and has us go back and do it again."
Geier is the technology manager for the musical and has had time to focus on helping new students learn how to run lighting and sound.
"I got to set up everything at my own pace," Geier said. "It was nice not having to rush to put everything together in a couple of days."
Overall, the new schedule has proven to be effective for cast and crew members alike.
"I haven't been in a musical for two years now, but it is going very well and very smoothly this year," Robbins said.
The students involved in "Mamma Mia!" are satisfied with their effort and performance 
over the course of their rehearsals.
"Musicals are always a huge undertaking; they're massive, and they take a lot of time and effort to get right," Wilson said. "This one is going very smoothly, and I'm very excited for the final result."
About the Contributor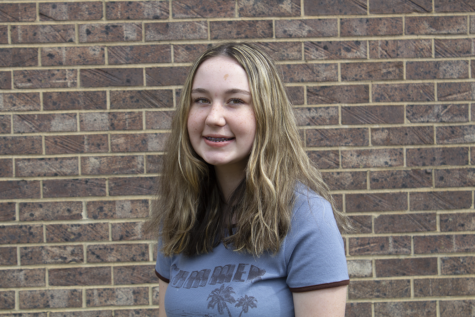 Rachel Womeldorff, Assistant Editor
Sophomore Rachel Womeldorff is excited about her second year on The Oriole staff and her first year as Assistant Editor. Newspaper is her favorite thing...