Banned Book law causes distress among staff
2,532. That's the number of instances of individual books being banned between July 2021 and June 2022, according to PEN America's Index of School Book Bans.
"I think banning books like this makes it difficult to allow all the voices of different students to be heard, no matter background or identity," English teacher Abby Emmit said.
A state law banning books like this causes teachers and librarians to be careful when they make a purchase of material.
"Every time I make a purchase of a book, I have to wonder if the content is age-appropriate," librarian Casey Penner said.
However, certain places have their own rules over how someone must file their complaint.
"We have a district policy that makes it where anyone who has a complaint has to fill out an official form," Penner said. 
In some states, the punishments are worse for others in possession of banned materials. While some states will give the librarians or teachers a warning, others will be fined or jailed.
"In states like Missouri, librarians can even receive jail time for going against the laws," Penner said.
Something that can be negative about the laws is teachers can be forced to rework their plans for the year.
"We read 'To Kill A Mockingbird and 'American Born Chinese', which are two of the biggest challenged books," Emmit said. "That's two out of the four of my units, so I would have to take up half of my planning to change everything." 
This law can be viewed by parents as a way to exercise their right to what their children can view. This also provides the book with new attention and can increase the sales of the book. 
"Some of the books that receive backlash actually cause the interest, and sales, of the book to rapidly skyrocket," Penner said. 
Some people try to see the side of people wanting the law passed.
"I think it's wrong, but at the same time, I can see both sides of it," English teacher Ashley Deaver said. "Censorship can be really scary, but there are certain times things aren't appropriate."
About the Writer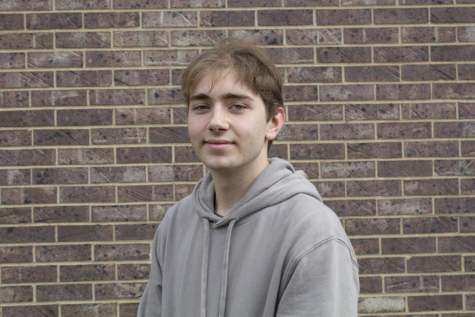 Hayden Blair, Crew-Editor
Junior Hayden Blair is a Crew-Editor for The Oriole. This is his second year on staff. He spends his time outside of school completing homework, hanging...