New business teachers added to school
Three new business teachers, Bret Robert, Matt Childers and Ryan Hull, have joined the school's staff after two teachers from the same department left Augusta for different teaching jobs.
Each of these new teachers started with a goal for their students.
"I want to help better prepare them for the real world of business by using real-world scenarios," Childers said. "I would bring in experts in the field when I was talking about investing or other topics."
Childers brought in certain experts, including city manager Josh Shaw and AstraZeneca sales representative Jerramy Pankratz, in order to give a more personalized experience on the different business topics. 
"I had Josh Shaw talk to my public administration class, and we talked about the budget," Childers said. "In the marketing class, I had Jerramy Pankratz come in and visit with him about marketing and in general."
Childers wants his students to learn specific business topics.
"I want my students to be better prepared for what to expect, which is talking to them about student loans, what those look like, making a quality business decision for where you might want to go to college, costs versus benefits, etc." Childers said.
Hull expects to use his 13 years of teaching experience to help achieve his goals.
"I'm looking forward to just building the business program and for students to be successful and to make everything relevant to the real world." Hull said. 
Robert's goals include both the business department and the community.
"I want to help the business department grow and help all of our small groups here in the school to grow," Robert said. "I'd also love to be able to help the town grow, eventually."
While Childers and Hull have degrees in business administration, Robert came to business in a different way.
"I worked as a welder for six years, then I joined the military after those six years," Robert said. "I did all my schooling through Southwestern, the online program while I was in the military."
After working in the military, Robert worked as a substitute teacher in Mulvane before coming to Augusta.
About the Contributor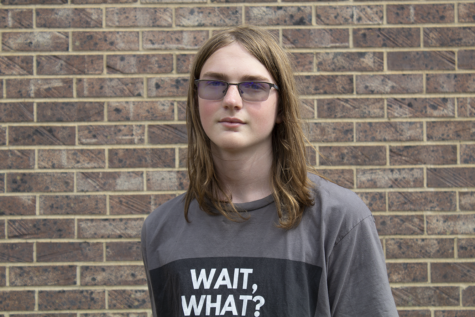 Justin Gwaltney, Editor-in-Chief
Junior Justin Gwaltney is The Oriole Editor-in-Chief. Gwaltney joined staff second semester of his freshman year. He enjoys playing 2nd bass drum for the...