Local engineering company contributes to NASA project
NASA has a plan to get astronauts on the moon for the first time since 1972. The astronauts' transportation will be the Artemis rocket, which a small engineering company in Augusta, Kansas wants to help with.
"Most of our work with NASA is second-tier, as we're contracted with them through Boeing," vice president of engineering and technical services at D-J Engineering Ryan Hernandez said. 
D-J will be helping Boeing by using teams to assist in the projects they don't have the people for. 
"NASA needs a machining process to manufacture the parts for Artemis," Hernandez said, "Boeing didn't have enough people to create and run this, and that's partly where we come in." 
D-J has had direct involvement and contracts with NASA before and will have some for Artemis as well.
"We do have some NASA contracts, but they're far and few between," Hernandez said. "We have done a couple different aluminum rings and such for space stations."
According to Hernandez, a new space race between the private aerospace companies is occuring. 
"Everyone's heard of SpaceX, but there's also Firefly, Virgin Orbit and Blue Origin," Hernandez said, "so it's kind of like a new space race, but instead of country against country, it's private company against private company." 
The space race is just a small reason D-J wanted to help with the Artemis rocket. 
"We're just a bunch of kids who got involved in machining and manufacturing and figured it out, so we're able to market it to customers," Hernandez said. "You really take a lot of pride in that."
Completing the job is not the only achievement D-J strives for.
"We also take pride in being one of the largest employers," Hernandez said. "I think we used to compete with the Augusta School District as to who has the most employees."
About the Contributor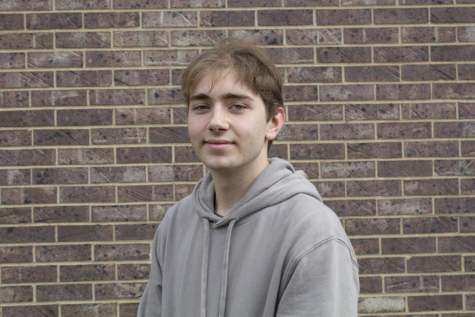 Hayden Blair, Crew-Editor
Junior Hayden Blair is a Crew-Editor for The Oriole. This is his second year on staff. He spends his time outside of school completing homework, hanging...