Broadcast students compete in state fair contest
Brick A Productions, the new broadcast class, went to the Kansas State Fair Sept. 16, for the Scholastic Press Corps competition. 
With the broadcast class being new, this was a good learning experience.
"Sometimes you have to just jump in and learn," broadcast teacher Julie Barker said,"and these students jumped in and learned, and that will help them as they move forward and we create our own shows so it was a very beneficial, stressful, but beneficial activity."
Barker is not the only one who feels the broadcast group learned something.
"You need a lot of communication," junior Hayden Blair said. "Otherwise, everyone can get kind of upset with each other and angry and need to take a walk and drink water."
The broadcast class had a day to make a whole production of a story at the contest. The group arrived at 8:30 a.m. and the show was due at 6 p.m.
"We pretty much had three stories. One we got to choose, the second one was over agriculture and the third one was over Kansas's largest classroom," senior Alex Quezada said.
The students had a short time to make a whole production.
"We did all the editing, the filming, the interviewing, then compiled it into an overall news segment, then submitted it within like a seven hour period," senior Cody Wilson said.
During this event, the team encountered struggles they had to overcome.
"Sometimes, there were some things that we didn't communicate correctly that we probably should have," Blair said.
The group had noticed that some of the equipment that they had brought was not with them.
"We came in here [school] and got everything ready, we had everything checked, and we just left [the camera] here,"  sophomore Caleb Knollenberg said. "When we went to leave, we packed everything in the transit, and it wasn't there."
That is not the only issue they faced.
"The biggest problem was figuring out people to interview," junior Lucien Newcombe said. "I think that's more of a specific thing because not everyone at the fair is going to be the same, each one makes sense."
After a long day the group were waiting for the best results from their competition.
"We haven't gotten the results yet, but we're expecting them sometime this week or the next," Wilson said.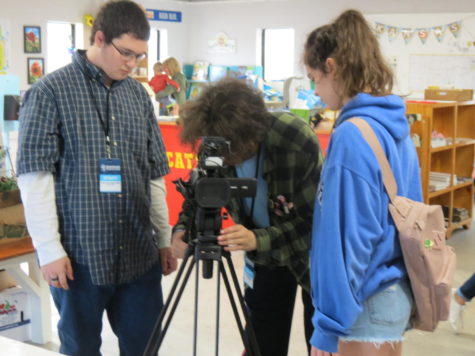 About the Contributor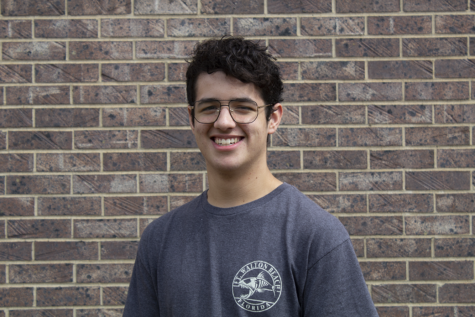 Isaac Basquez, Reporter
Sophomore Isaac Basquez is a first-year reporter for The Oriole. He spends his free time listening to music and being with friends; he is also in the drumline....