Seasonal jobs provide experiences for students
Growing up, some students dream of becoming a lifeguard or working at a snowcone stand, but they may have never realized they cannot do that all year round. 
With a seasonal job, workers have more freedom, and they learn something new. Freshman Elise Richardson found this out at her new job at Snoasis Shaved Ice.
"It was hard at first, especially my first day; it was really bad," Richardson said. "The machine was frozen and we had to call my boss."
Senior Jared Goldenstein sees a seasonal job as a good pastime.
"It is pretty nice having a seasonal job with pretty low commitment, and I know I can go back to focusing on school and my life at the end of summer," Goldenstein said. "It is not as heavy as a normal job but it is work." 
Benefits of part-time or seasonal jobs can include staff and interactions between coworkers. Goldenstien figured this out at the Augusta Swimming Pool.
"There are a lot of good people. Most of the jobs I have liked are because of the people I worked with," Goldenstein said.
Experiences from students differ depending on the tasks instructed during the job. Sophomore Gage Kaus has had some fun experiences at the Applejack Pumpkin Patch.
 "I filled psi and cannons and got to shoot pumpkins out of a truck into a field," Kaus said.
COVID played a major role in the work environment in the past two years, resulting in changes in staff interaction such as social distancing.
"The seasonal jobs that I have worked are either outside or are not as worried about it," Goldenstein said.
About the Contributor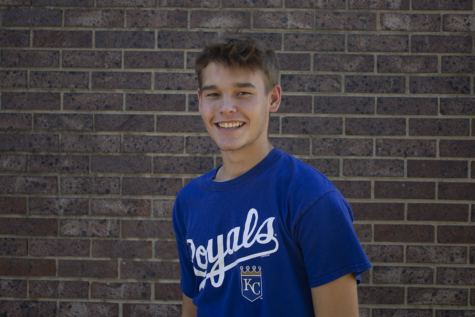 Caleb Knollenberg, Reporter
Sophomore Caleb Knollenberg is a second-year reporter for The Oriole. His goal for this year is to become a better version of himself. Knollenberg can...