State wrestling ends in success
This wrestling season, both boys and girls competed in the state tournament, and junior Marcus Terry won for the second time in a row, but it definitely was not an easy feat.
"It feels really good to win at state two years in a row," Terry said. "There were more obstacles this year with having my collarbone injury and having to wrestle through that and overcome all the other challenges."
However, Terry was not the only wrestler to place a state, junior Kalvin LaPlant placed 2nd in his bracket, senior Garret Davis, junior Grady fox, sophomore Jill High, and freshman Willy Jon Morales all placed 3rd in their brackets and junior Cannon Carrey placed 5th in his bracket.
"I'm very proud of the team as a whole and everyone on the team earned it," Terry said. "It helps since the coaches are always supporting everyone and pushing everyone to be the best they can be."
Overall, the amount of work wrestlers put into the sport should not be put to waste.
"It's the result of our hard work every day," Jon Morales said. "We go to the wrestling room for two and a half hours and practice to get better every day."
Jon Morales is not the only wrestler who was proud of how the teams did as a whole.
"I'm really proud of everyone," High said. "I know my coaches definitely supported me and the team."
About the Contributor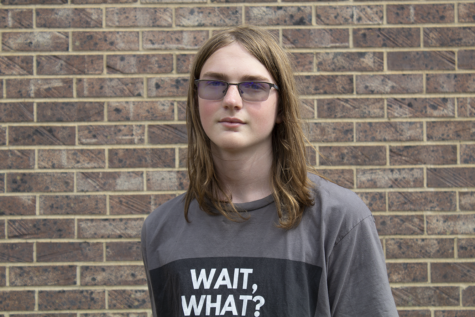 Justin Gwaltney, Editor-in-Chief
Junior Justin Gwaltney is The Oriole Editor-in-Chief. Gwaltney joined staff second semester of his freshman year. He enjoys playing 2nd bass drum for the...