Oriole Bowling begins their 2022 season
The Oriole Bowling team's first tournament took place at The Alley on Jan. 18.
"I was really happy with our JV boys, they surprised me because we have a lot of new bowlers," Head bowling coach Kellee Roberts said.
Many bowlers were excited to be with their teammates this season.
"I like hanging out with everybody, so that really gets me through practices and everything," junior Alli Eastridge said.
Some bowlers have been bowling for many years while others are beginners.
"I've been bowling for probably seven or eight years," freshman Gavin Bohon said. "I'm most excited to keep bowling and going to tournaments."
Freshman Austin Winter is excited for making new relationships on the bowling team.
"I'm most excited to bowl with my friends and make new friends while I'm bowling," Winter said.
At practice, most of the bowlers practice the same skills.
"I work on spares and honestly just bowl; it really brightens my day," sophomore Ace Helms said.
Eastridge is excited for what is to come in the 2022 season.
"Competitions are always fun because I like competing with people and I cannot wait to go to regionals and state."
The team has a new assistant coach for the 2022 season.
"Her name is Christy Fletcher, and she actually is our transportation dispatcher," Roberts said. "She's been a really good addition to our program."
Home tournaments and practices are held at The Alley in Wichita.
About the Contributor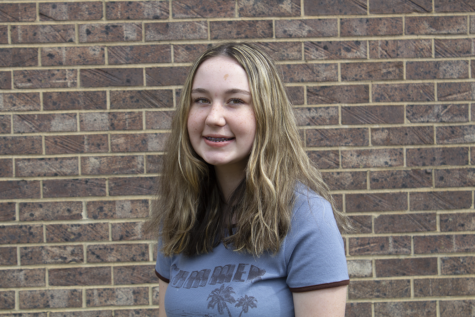 Rachel Womeldorff, Assistant Editor
Sophomore Rachel Womeldorff is excited about her second year on The Oriole staff and her first year as Assistant Editor. Newspaper is her favorite thing...