Male students mistreat space of public bathrooms
"They mess around and make messes in the bathroom for attention," head custodian Steve Holladay said, "and there's other ways to get attention."
High school students are still growing and maturing, but in the opinion of custodians they are still much too immature.
"It's not only disgusting, it's very, very stupid," Holladay said. "They're going to realize during high school that their behavior is very elementary."
Students even have encounters with others doing such stupid activities where they are the victims themselves.
"I was in a stall and someone was throwing wet paper towels, one even being thrown at me," freshman Crayton Nachbor said.
The activities range from wet paper towels being thrown to huge messes being made
"I was walking into the bathroom in the math hall, and, in one of the stalls, someone had poured an entire box of mac and cheese noodles as well as the cheese all over the floor," sophomore Will McNew said.
Some teachers have had to deal with these sorts of activities, especially when a concert with a mass amount of people in one room occurs.
"Unfortunately, what happens is even if they go in there trying to do something harmless, a lot of times when you have 75 people dancing and videoing in that small area stuff gets damaged and the janitors have to do extra work," math teacher AJ Bodyk said.
Not only are occurrences like this unsanitary and immature, but disrespectful to their, as well as other people's, space.
"I think it's dangerous, even though they're not doing anything harmful, when you have devices with cameras in the bathroom," Bodyk said. "It's just not a good setting."
About the Contributor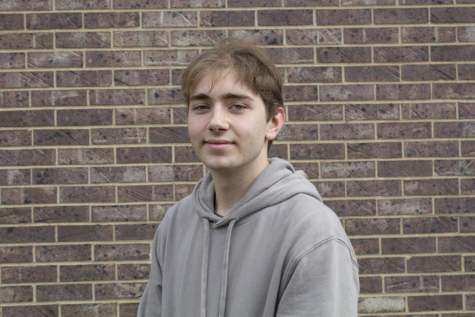 Hayden Blair, Crew-Editor
Junior Hayden Blair is a Crew-Editor for The Oriole. This is his second year on staff. He spends his time outside of school completing homework, hanging...