New club approved for spring
The clay target team was recently added to the high school as another extracurricular activity. 
The team will represent the high school in competitions starting in the spring.
Obtaining approval to add a team that uses firearms and ammunition, which are not allowed on school premises, was challenging and included talking with superintendent Matt Ward and principal Rick Rivera.
"It was more of a parent student based project that started working with outdoor mentoring groups like 4H shooting sports and the National Wild Turkey Federation. In NCAA division 1 sports, shooting club teams or sporting play teams are the second fastest growing project out there," head coach Andy Hall said. "Then we reached out to Mr. Ward and Mr. Rivera, put a presentation together and talked to some of the other schools, and next thing you knew, we had had approval by the school board."
With a sport that involves firearms and ammunition safety is a major priority. Team members and the adults involved are taking many precautions to ensure the safety of all participants.
"It's one of the safest sports out there, so this has been going on for years across the nation," Hall said. 
Senior clay target team member David Ebenkamp agreed saying,"You can only load one shell in at a time and anytime you're not shooting your breech will be open."
The breech on the gun when opened can show a view of the chamber indicating if it is loaded or not. This year the team will be practicing and competing at Micheal Murphy & Sons sporting clay range. 
"Will compete with other schools, but you do it remotely," Hall said. " So say we're competing, they will shoot at their location, we shoot at our location, and then the scores are turned in from there."
Some participants have participated in competitions before the team through the high school, and others will be competing for the first time. Adding the club to the high school has allowed participants to experience what all the clay target team offers. 
Hearing that I can now participate in something I love through the school was really just exciting to hear about," clay target team participant Stacia Pennycuff said. "It's almost more meaningful, because its more structured, and it's more of a competition, and it just gives me more of a thrill."
About the Contributors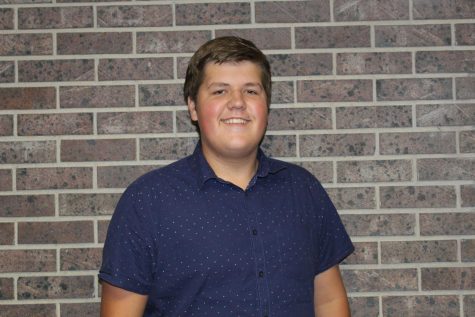 Chadd Brown, Reporter
Senior Chadd Brown is a third year reporter for The Oriole. He is determined to become a college athlete. You can see him getting quotes for story's and...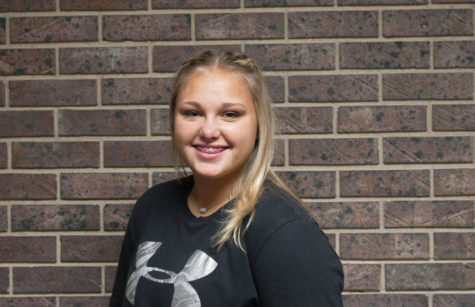 Stacia Pennycuff, Reporter
Freshman Stacia Pennycuff is a first-year reporter for The Oriole. She enjoys playing volleyball, softball and hangout out with friends. Outside of school,...