Hidden Gems in Augusta: Kansas Military Museum thoroughly displays American history
Rating: 4/5 Dales
Barely a minute from the heart of downtown Augusta, on 135 Walnut St, community members can find the 16,500 square feet Kansas Military Museum. Even though it looks like an old warehouse at first glance, the inside reveals a wide range of artifacts; everything from the Civil War up until the late 1900s. But it is not only the artifacts that make the museum what it is; it is part of the soul of American military heritage. 
The museum is divided into different exhibitions where everything from old navy bunk beds to preserved clothes from World War I are displayed. Interestingly enough, not all of the exhibits are from American veterans; the museum has received donations from a German World War II soldier. Some of the relics are even reused; for example, old plugs that were used on ships to regulate the water flow are now used to stop a leak in the museum roof. 
One thing to keep in mind is that, even though the exhibits give information about the artifacts, it takes some previous knowledge about history and 19th and 20th-century wars to be able to fully appreciate it. 
Unfortunately, the museum is facing some challenges with water leaks which are causing some worries about the irreplaceable artifacts. During the big freeze back in February, they had pipes break and roughly 6,000 gallons of water spilled inside the museum, and the roof is on the verge of breaking. According to museum staff, the city of Augusta provides electricity, water, and trash for free, and will hopefully continue to help the museum with the problems that need to be fixed. Other than the support from the city, the people who walk through the doors are the ones funding and helping the museum stay on its feet. 
The Kansas Museum of Military History is the perfect weekend activity for anyone who is interested and has some previous knowledge about war history. 
About the Contributor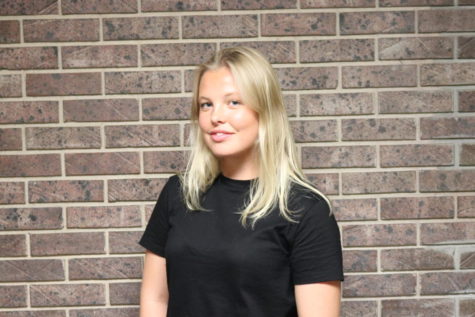 Alexandra Svard, Reporter
Senior Alexandra Svard is a first-year reporter on the Newspaper staff. She is originally from Sweden and is currently one of our exchange students. Since...