Augusta Flight Center offers flying lessons
Learning how to fly a plane can be difficult in both learning how it works and finding a place that can teach you to fly. The Augusta Flight Center located at the Augusta Municipal Airport gives people the opportunity to learn how to fly. 
People who go to the Augusta Flight Center to learn how to fly vary in skill level. Some start with basic knowledge or experience while others start knowing nothing.
"We teach people how to fly here, and so people will come in with zero experience at all. We can give you some of that information on what it's like to fly with our discovery flight," flight instructor Brady Mounts said. "You can come in and do about a 30-minute flight, and we'll walk you through what things are like around here, and what it's gonna take to become a pilot."
A flight instructor usually consists of an experienced pilot who has been equipped with the knowledge to teach students how to fly. There are various ways of becoming a flight instructor depending on previous experience.
"I went to K-State in Salina, and that's where I did my training. And so, for the private, which is the first license that you'll get is going to be a minimum of 40 hours," Mounts said. "You know, I've always wanted to be a teacher, but I didn't want to teach kids, so it turned out this was a really good opportunity for me."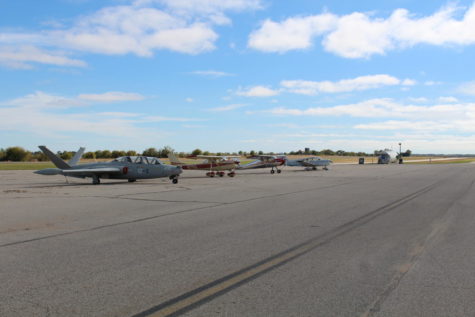 In the state of Kansas people is 16, they can apply for a student pilot certificate, and at the age of 17 a person is allowed to apply for a private pilot license. The health of the person is also important since you must be able to physically and mentally fly a plane.
"You can get your pilot's license as low as 17," owner and chief Joe Bertapelle said.  "You can do what they call solo at 16, which is, if you've shown the skill set and the knowledge and we trust you enough, you can actually take a plane by yourself at 16."
The Augusta Flight Center offers a selection of services such as discovery flights, and flight training. Being the owner of the Augusta Flight Center delivers some different tasks other than being an instructor.
"I was instructing out of here, and I just gradually became more and more involved." owner, chief instructor Joe Bertapelle said. "For owning and instructing you need a lack of sanity, jokingly but as far as owning the school you got to stay on top of everything." "Part of it is attention to detail, part of it is letting other people like Brady take over the helm a little bit."
The Augusta Flight Center came to the high school earlier this month allowing students to learn about the center and what it offers. Having something that offers the instruction that the Augusta Flight Center offers benefits those who would like to learn something new. 
 "Students you get to the wire-like you're building them up to a skill set," Bertapelle said "You're teaching them how to fly a plane, think critically, so not just two inches in front of your face, they're looking, two hours into the future with any luck, and then soloing somebody like the look on their faces. It's amazing."
If a person is interested in learning how to fly they can go the Augusta Flight Centers website, and see all that is offered. The Discovery flight price for 30 minutes is $111.59 and for a full hour, the price is $179.78.
About the Contributor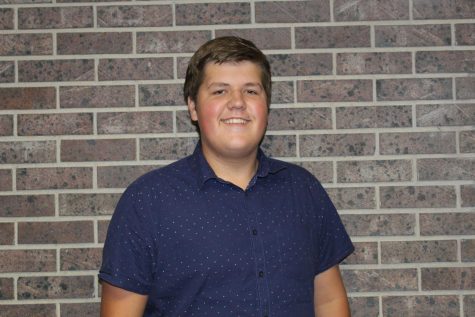 Chadd Brown, Reporter
Senior Chadd Brown is a third year reporter for The Oriole. He is determined to become a college athlete. You can see him getting quotes for story's and...